With people traveling all around with the need to listen to music, the want of headphones with effective noise cancelling have increased considerably. One such headphone with great sound as well as superior noise-cancelling feature is the Audio-Technica ATH-ANC9 noise-cancelling headphones. Let us have a look at these pair of headphones.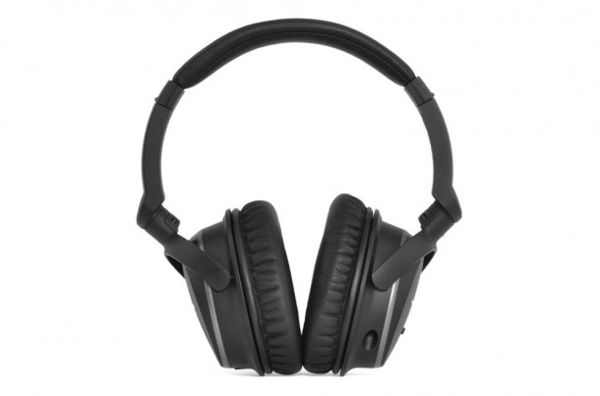 Design and features The Audio-Technica ATH-ANC9 lets you to change the level and frequency of the noise cancellation with three different modes, one meant for commuting by public transport, one for the office, and one for home. The first cancels 95 percent of noise at 200Hz where jet engine rumbles lives, while the others operate at 300Hz. Office mode cancels 95 percent of noise in that range while home mode only cancels 90 percent, but while using less battery. Blue, red and green indicator LEDs correspond to transit, office or home mode, respectively. The headphones use a replaceable AAA battery. But once the battery dies the ANC9 won't stop playing music keeps on playing even the sound characteristics will change. It also uses a cable that can get tangled but the overall build quality of the headphone's design is simply excellent.
Noise-cancelling performance
The ANC9 is very much able to cancel noise very effectively. There are very few headphones in the market that can overtake the ANC9's noise-cancelling effectiveness. The ANC9 also uses four microphones, two of which are placed on each ear. The active noise-cancelling circuit is really good and its noise reduction is enhanced with the help of the headphones' superior passive noise isolation.
Audio performance
The ANC9 offers really good quality sound and all the tracks are reproduced really well. It has a warm treatment to the bass and treble along with crystal clear sound that makes for enjoyable listening. All the sound frequencies are handled really nicely.
Conclusion
The Audio-Technica ANC9 is simply an excellent choice. With superior comfort, great sound quality and great noise cancelling capability, it comes with a reasonable price tag of $299.