"The ASUS ZenFone AR is the world's first to come with support for both AR and VR"
The Taiwanese handset maker ASUS has finally launched its ambitious ZenFone AR in India. This handset was first unveiled at CES and then showcased at MWC Barcelona, where we went hands on with the handset. The retail unit of the handset has recently landed in our labs, and we decided to give you a peek at its box contents.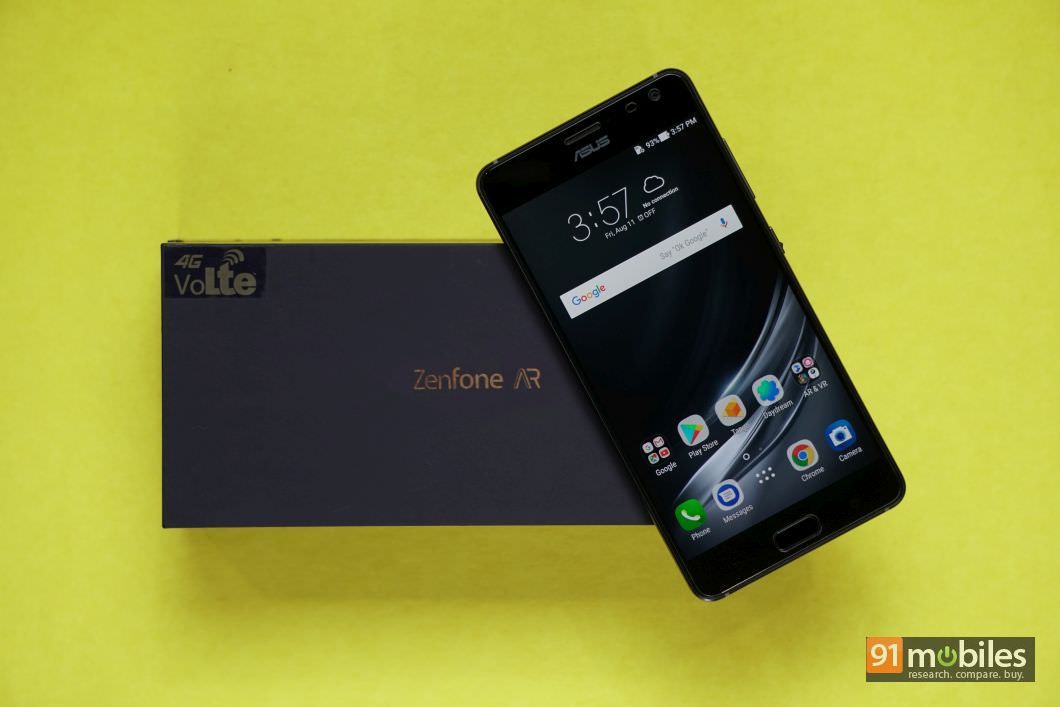 At first look, the all-black box of the handset with minimal branding could trick you into thinking it's a mid-range smartphone inside and not a high-end one. However, once you lift the top and glance at the smartphone, you'd realise it is a tech-loaded device in your hands. The ZenFone AR looks the part with its solid metal chassis and faux leather rear panel. The lid of the box houses a small cardboard box that contains a clear case and a screen protector.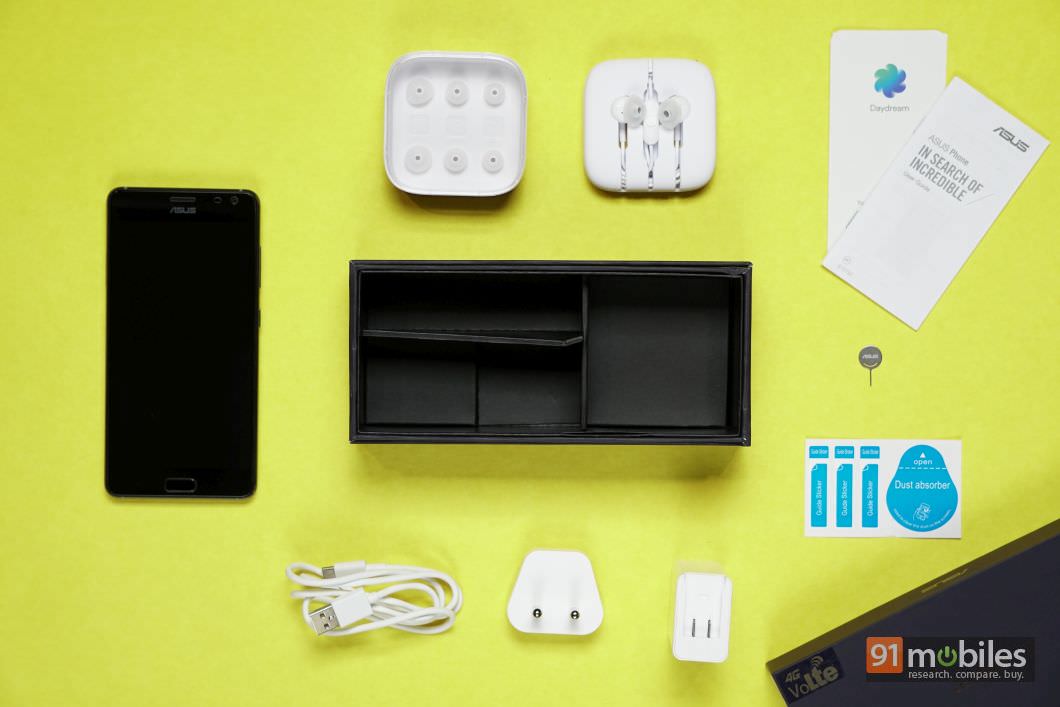 The tray in which the device nestles is also a box containing the documentation and stickers required to apply the tempered glass protector along with the SIM-ejector tool. Underneath, there is a 2A power brick, data cable and a box containing ASUS ZenEar S earphones. Interestingly, the ZenEar S are high-res earphones and are provided with rubber tips of varying sizes from S to XL.
To give you a rundown about the smartphone, the ASUS ZenFone AR is the world's first smartphone to support both AR and VR. On the hardware front, it flaunts 5.7-inch quad-HD AMOLED display, Qualcomm's Snapdragon 821 processor, 8GB RAM, 3,300mAh battery and Quick Charge 3.0. The smartphone has been priced at Rs 49,999 and can be grabbed from Flipkart.