"A simple test to see how the ASUS ZenFone 2 fares against the Apple iPhone 6 when it comes to shooting in low light. You can try this at home"
Apple iPhones have always offered compelling shooters, and they keep getting better with each new iteration. Unlike earlier though, their supremacy in the smartphone photography arena isn't unchallenged any more. We've seen a few smartphones better them in some instances… but almost all of those have been premium flagships. But can an affordable smartphone trump the King? We did a small test to find out.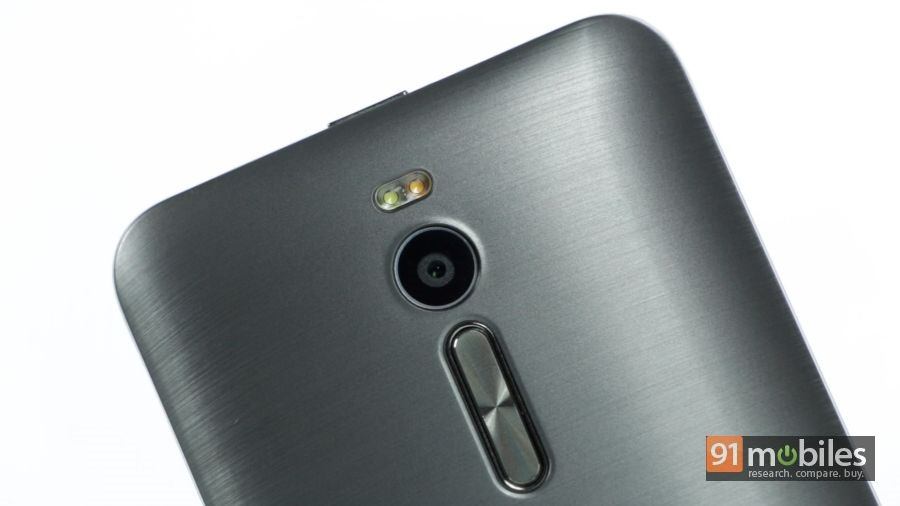 Now we already knew the ASUS ZenFone 2 (review) could shoot well, so we decided to pit it against the venerable iPhone 6 to see how it fares when it comes to the toughest challenge possible – low-light shooting. Low light is the Achilles' heel of pretty much all smartphone cameras out there, but the iPhones have all been quite strong when it comes to shooting in dim lighting. On the other hand, the ASUS ZenFone 2 is no wimp either, boasting its proprietary PixelMaster tech that promises good images in low light. And here's how it played out…
These two superheroes make up for apt subjects, since what we're attempting does require special powers. The two action figures were placed on the floor in a dimly-lit room and the iPhone 6 was given first shot at them. Here's the result. Batman is also known as the Dark Knight and revels in the darkness, but it seems that the iPhone 6 has just made him disappear, right along with Hulk. Now you know which superheroes we're using as our subjects, but they're barely visible in the dark. All we see are patches of darkness, with faint outlines of where our heroes are. Worth mentioning here that we could barely see them with our naked eyes too, so the iPhone's not really off the mark here.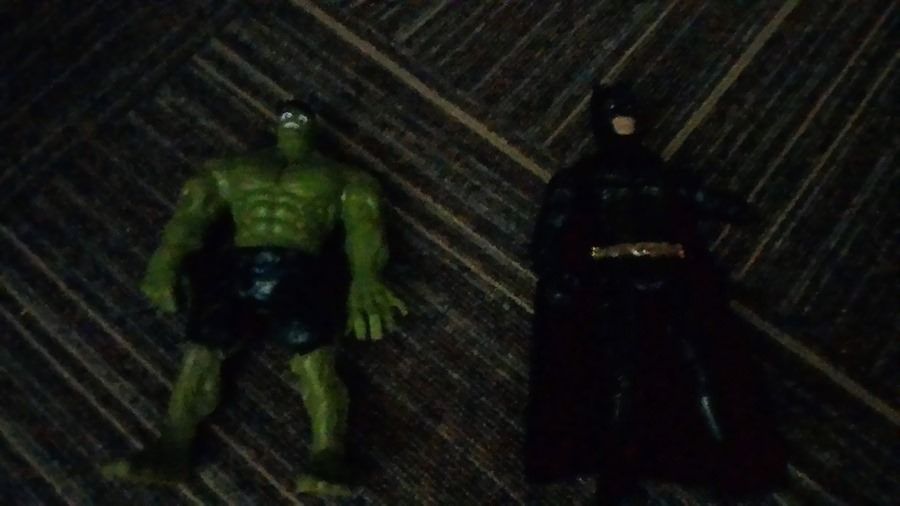 Next up, it's the ZenFone 2's turn to shoot. Needless to add, the ambient lighting was kept at exactly the same levels as before. As soon as we fired up its shooter and pointed it at the subjects, the camera app prompted us to make use of the night mode, and we did exactly that. Now this mode shoots at a lower 3-megapixel resolution, but we're interested in seeing if its camera can see what we can't, pun intended. And what we saw after we shot the image boggled our mind. The ASUS offering had managed to see much more that even our naked eyes could, rolling over the Apple iPhone 6 in the process. Now this isn't exactly a sharp image, but when one considers the amount of light available, it's no less than amazing. We can easily make out the subjects and even discern some colour.
Surprised? So were we. The ASUS ZenFone 2 may the world's first smartphone to boast 4GB of RAM, but clearly, it has loads of other goodness to offer too. The low-light shooting prowess we just saw highlights exactly that. Pictures do say a thousand words, don't they?