"The ZenFone 2 from ASUS has enough to catapult the brand into the big league"
Before July of last year, us Indians knew of ASUS as mainly a maker of laptops, hybrids and computer components. Then it unleashed its ZenFone range, and changed the smartphone landscape in India. Now that's a pretty strong statement to make, but the fact is that ASUS is one of the brands that kickstarted the budget performance smartphone category in India… along with others like Motorola and Xiaomi. The ASUS ZenFone range covered smartphones with screen sizes of 4-inch to 6-inch, and that offered ample choice to prospective buyers. Add to that the fact that the entire range proved to be good value for money, thanks to compelling specs, smooth performance and capable snappers. Fast forward to almost a year later, and the brand looks ready to join the big league with its ZenFone 2 (unboxing | first impressions). The device holds the distinction of being the world's first smartphone with 4GB of RAM. It comes in multiple variants, and has just been launched in India at a star-studded show. As we're wont to do, we're bringing you a set of FAQs so that you don't have any doubts in case you plan on calling yourself a proud owner. As usual, we'll start with the specs.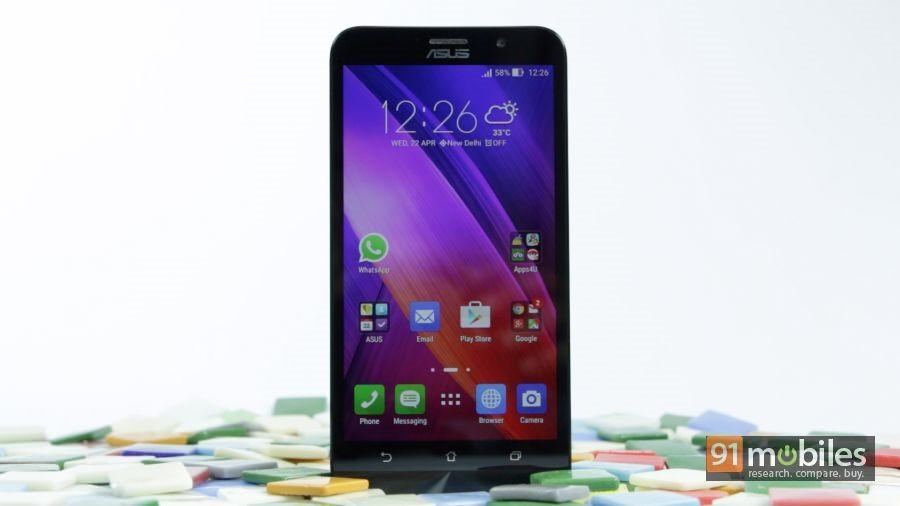 How about a lowdown on the specs on offer?

Usually, this bit is straightforward. But the multiple variants in the ZenFone 2's case make listing the specs a tad complicated. We'll try and make it as simple as we can though. Let's start with the top-end model. This is the one tagged ZE551ML, and brings a 5.5-inch full HD display, a 2.3GHz quad-core Intel Atom Z3580 processor, chart-topping 4GB of RAM, and 64GB of internal storage. There's a 32GB variant of the same device available as well. Then there's a lower specced variant of the same ZE551ML model that comes powered by a 1.8GHz Intel Atom Z3560 processor, and brings 2GB of RAM and 16GB of internal storage instead, with the other specs remaining the same. Lastly, the base model, labelled ZE550ML, is powered by the same 1.8GHz Intel Atom Z3560 processor and 2GB RAM, but drops the screen resolution to 720p. All these are the same with respect to camera specs and battery capacity – sporting 13-megapixel primary shooters with dual-tone flash, along with 5MP snappers in the front. Sealed inside are 3,000mAh batteries. We also have an easy-to-understand chart that lists and compares all the different models so you can get a clearer picture.
Does the display on the ASUS ZenFone 2 come with Gorilla Glass?

Yep, all variants of the device come with a layer of third-generation Corning Gorilla Glass on their displays.
What SIM card(s) does the ZenFone 2 accept? Does it support 4G?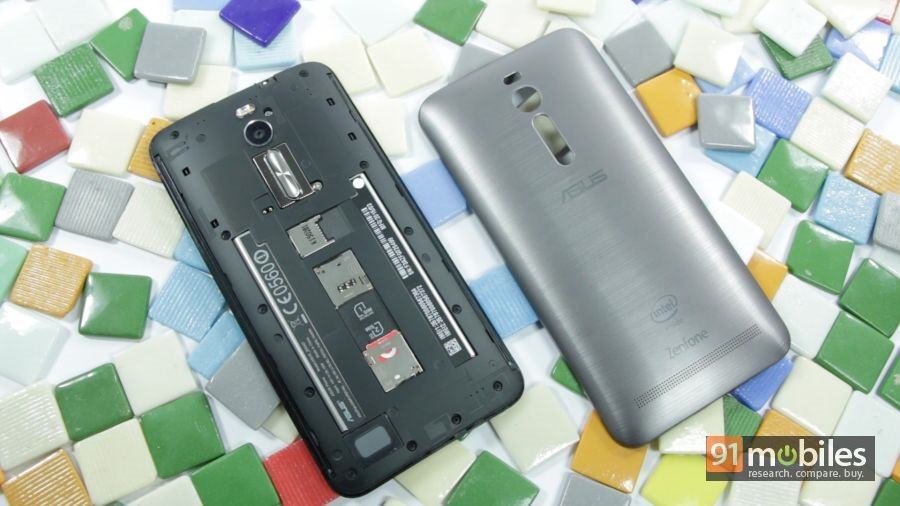 The ZenFone 2 is a dual-SIM dual active device that gobbles up a pair of micro-SIMs. The dual active functionality means you won't miss any calls if one of the numbers is in use and you get a call on the other. The smartphone supports 4G, but only on the primary SIM slot.
Does it support USB OTG?

You bet it does.
How about NFC?

Yes, all except the base variant (ZE550ML) support NFC.
What are the other connectivity options on offer?

The ASUS ZenFone 2 is crammed with connectivity options, covering the likes of dual-band Wi-Fi 802.11a/b/g/n/ac, Bluetooth 4.0, Wi-Fi Direct, and hotspot. For navigation, it supports various satellite systems covering GPS, GLONASS, QZSS, SBAS and Beidou.
How much storage does the ASUS ZenFone 2 offer? Can I add more?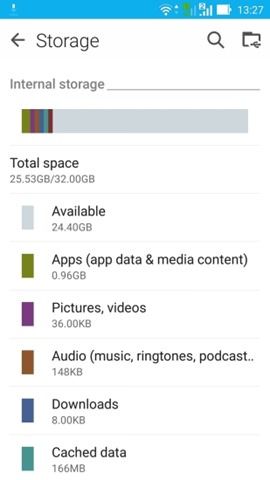 Our review unit is the 32GB variant of the top-end ZE551ML, and offers almost 24.5GB to use out of the box. As far as the 16GB and 64GB models are concerned, we don't have the exact figures, but it'd be safe to say that the usable storage should be more or less at par with the norms, i.e., about 11GB and 53GB respectively.
What can you tell me about its camera performance?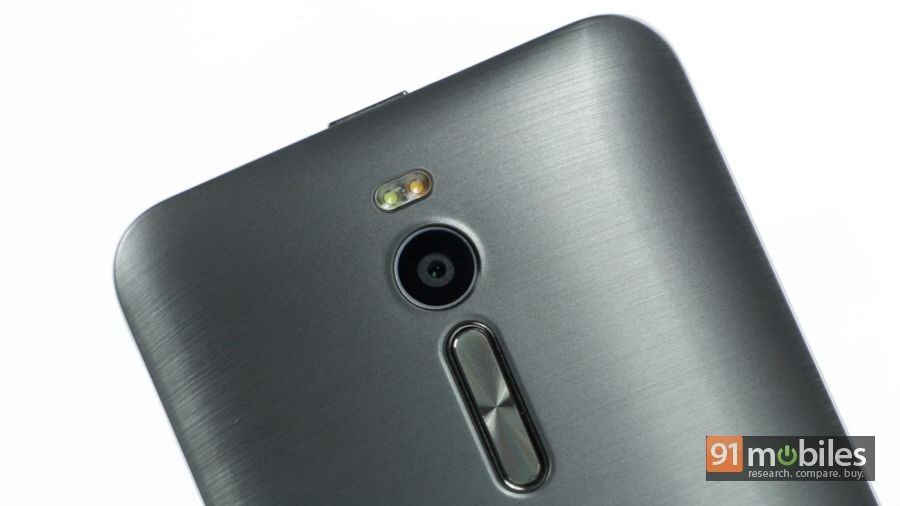 Lots, as we've already take the shooter through its paces to gauge its prowess, and you should check out the camera review for the full details. In short however, the the 13-megapixel shooter boasts f/2.0 aperture and ASUS's proprietary PixelMaster tech which is now in version 2.0. The camera app features a slew of modes and a fully-adjustable manual mode. And as we've seen, the cameras are quite capable in overall performance, dishing out nice images, especially in good lighting. The image quality of shots taken in low light is not so compelling, but there's a specialised low-light mode that can generate usable images even in dimly-lit environs.
What about the software side of things?


The ASUS ZenFone 2 runs Android Lollipop out of the box, with ASUS' ZenUI on top. As we've seen with the earlier ZenFone models, ZenUI is crammed with features and comes with a smorgasbord of ASUS' proprietary apps. You can get an overview of ZenUI and the special features in our detailed review of the ZenFone 5, but we'll be touching upon some of the key new additions in our ZenFone 2 review as well. In a nutshell though, the new device has added support for gestures, including double-tap-to-wake and double-tap-to-sleep. In addition, it also lets you launch apps straight from standby… opening the camera by drawing the letter 'C' for example.
What's the outlay involved and how can I get my hands on the ASUS ZenFone 2?


Thanks to the slew of variants on offer, you get immense choice in case you want to call yourself a proud owner of the ASUS ZenFone 2. The base model with the 720p display costs as low as Rs 12,990, but add Rs 2,000 more and you can get yourself a ZenFone 2 with a full HD screen and NFC as bonus. Just for clarity, both these models are powered by 1.8GHz quad-core Intel Atom Z3560 processors and come with 2GB of RAM and 16GB of storage. If you're interested in getting hold of the world's first smartphone with 4GB RAM though, you'll need to shell out a tad more. The 32GB storage option for this baby will cost you Rs 19,990, but just by adding Rs 3,000, you can double that to 64GB. This would take the cost of the most loaded variant to Rs 22,990. These models of course, form the high-end options, and come with all bells and whistles, including 2.3GHz quad-core Intel Atom Z3580 processors apart from the aforementioned 4 gigs of RAM. Almost all the different variants were up for pre-order via Flipkart, but as of the time of writing, are listed as 'out of stock'. We're sure ASUS will make it available again soon, so in case you're interested in buying one, you should keep flipping to Flipkart. But not before reading our full review, hopefully coming up before you can understand the differences between all the variants properly.