"The Transformer Book V is a 3-in-1 hybrid device that can be used in five different modes"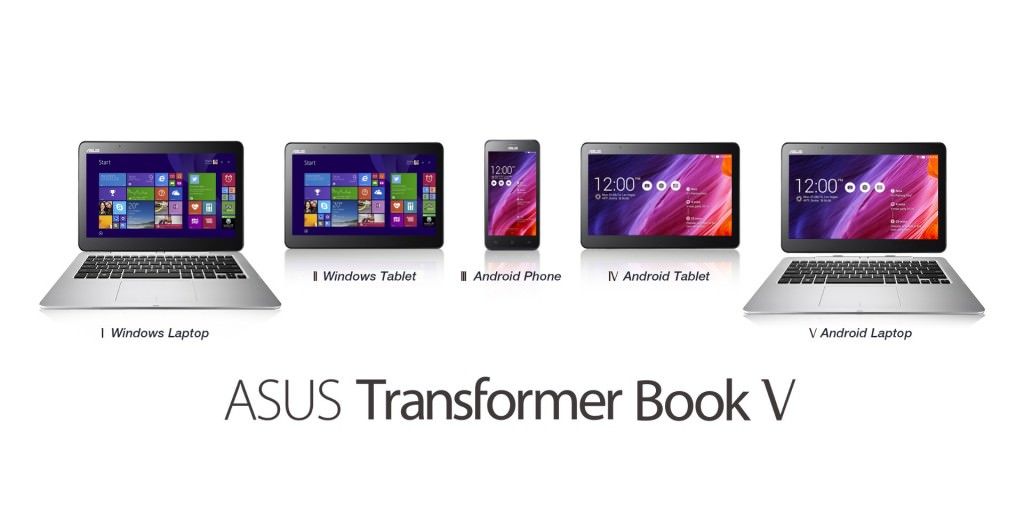 It's a PadFone… it's a laptop… no, it's the Transformer Book V! Taking it's fascination with hybrids one (or should we say five?) steps further, ASUS kickstarted Computex 2014 by taking the wraps off the Transformer Book V. The three-in-one hybrid can function in five modes – a Windows laptop, an Android laptop, a Windows tablet, an Android tablet and an Android smartphone.
While the smartphone docks in to the tablet in a PadFone-like setup, the tablet can also be connected to a detachable keyboard to turn into a laptop.
Featuring a 12.5-inch HD IPS display, the laptop/tablet hybrid runs Windows 8.1 on an Intel Core processor. It features 4GB of RAM and 128GB of flash storage. The keyboard dock has its own hard drive which can be configured up to 1TB, but doesn't pack an extra battery to keep the juice flowing.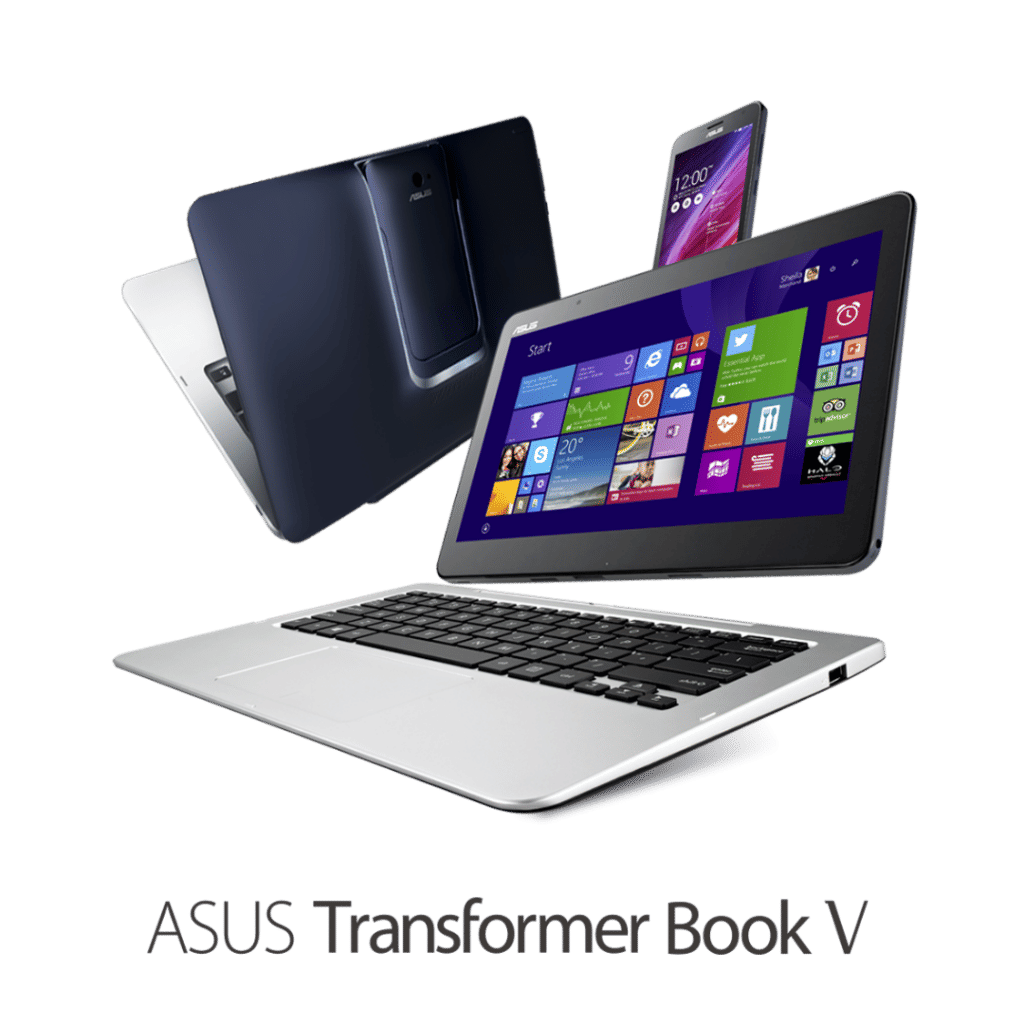 The tablet sports a dock at the back where the 5-inch smartphone can snugly fit in, enabling the Transformer V to run Android 4.4 KitKat in laptop or tablet mode.
The smartphone itself features a 5-inch display, and is reportedly the first smartphone with LTE to be powered by a 64-bit Intel Atom quad-core processor. The phone packs in 2GB of RAM, up to 64GB of storage, a 2,500mAh battery, and 8MP rear and 2MP front cameras.
ASUS hasn't announced the pricing and availability of the Transformer Book V, so it'll probably be a while before the hybrid device hits the shelves.