Asus has come up with an interesting new hybrid, the Asus Taichi which is a Laptop, complete with a full backlit Qwerty keyboard and trackpad when opened. Close it and the screen on top of the lid doubles as a full touch tablet.
The Asus Taichi is an extended version of the detachable keyboard systems that are making their waves in the market lately.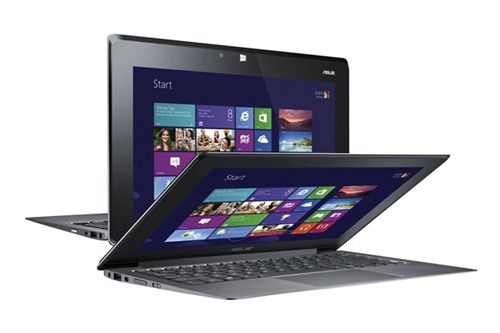 The second screen on the lid is the same 11.6 inch IPS panel that comes on the laptop when the lid is lifted. The Laptop lid just needs to be closed and the Windows button pressed to activate to switch off the laptop mode and turn on the tablet mode.
An interesting feature is that both the screens can be used simultaneously which will enable multiple sharing option. An added brownie point is the stylus support, so you can doodle and sketch as you wish.
The Taichi runs on the Windows 8 operating system. Powered by the Intel Ivy Bridge Core i7 processor, it has 4GB RAM, and SSD storage and dual-band Wi-Fi support. Beside the 11.6 inch screen, Taichi will also be available in a 13.3-inch version. The screen is a dual LED-backlit multi-touch featuring 10 fingers Touch FHD with a resolution of 1920 x 1080 pixels.
The Taichi will have a 5 MP Autofocus 1080 pixel Camera and Intel HD Graphics 4000 graphics card. Besides the screen size, the Taichi will also be available with two options of hard drive including 128 GB SATA III SSD and 256 GB SATA III SSD.
The Taichi is surprisingly very slim and lightweight despite the dual screen. Packed with many features, the Asus Taichi appears to be a very interesting product however, the dual; screen might cause some issues with portability. We can only wait and watch to see the markets response for such product.