"Is it a phone? Is it a tablet? It's the Fonepad, and we've been using its latest model since past week to bring you our review"
While Android tablets are a dime a dozen, there are hardly any devices that have been able make a mark against the venerable Apple iPad. However, thanks to a partnership with Google for manufacturing Nexus 7 slates for two years consecutively (2012 and 2013), ASUS has found a place for itself in the tablet market. It has carried over its learnings of the Nexus series to its own Fonepad range of tablets in the affordable segment. In accordance with the name, the tabs also double up as phones.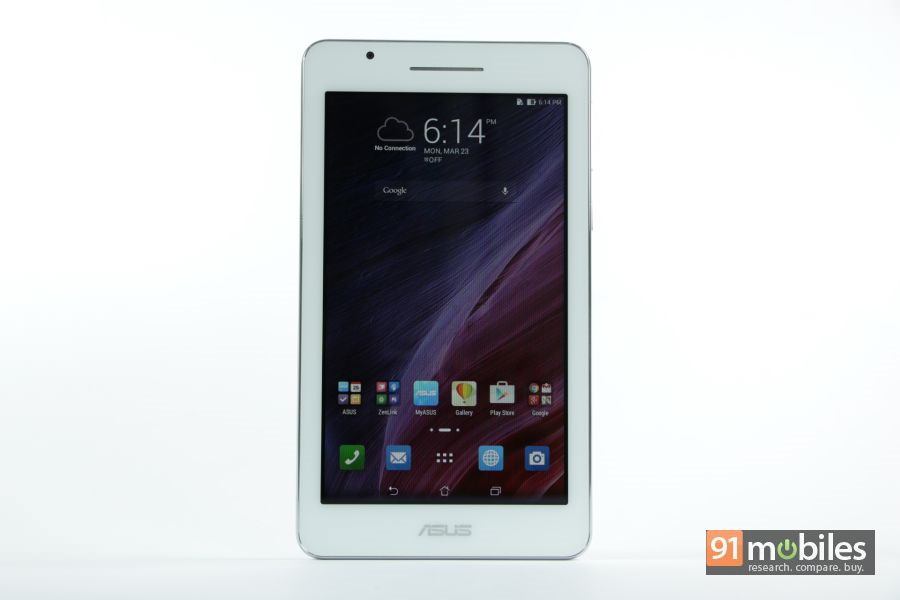 We've been using the latest offering from the brand in this series, the FE171cg for a while. Let's check out whether it manages to impress us and what it brings to the table, compared to its predecessor, the ASUS Fonepad 7 FE170CG.
Specs at a glance
Measures 196 x 110.6 x 7.9mm
Weighs 280g
7-inch display, 1,024 x 600 pixels
1.2GHz Intel Z2520 processor
2GB RAM
16GB storage, expandable up to 64GB via a microSD card
8MP rear camera, 2MP front shooter
Dual-SIM support, Wi-Fi, Bluetooth and GPS
4,000mAh battery
Android 4.4.2 KitKat with ZenUI
Too big for a phone, but handy as a tablet
Being a device that's aimed at the cross-section of users who intend to use it as a phone as well as the tablet, it's built around a 7-inch display – a standard size for small slates. But let's clear this right off the bat – ASUS hasn't put in much efforts to make the new Fonepad 7 very compact, and hence it's not easily operable with a single hand, which makes it difficult to use it as a regular phone. That aside, it also feels quite awkward to put the tab against your ear for calls, though one can also use earphones as well for calling purposes.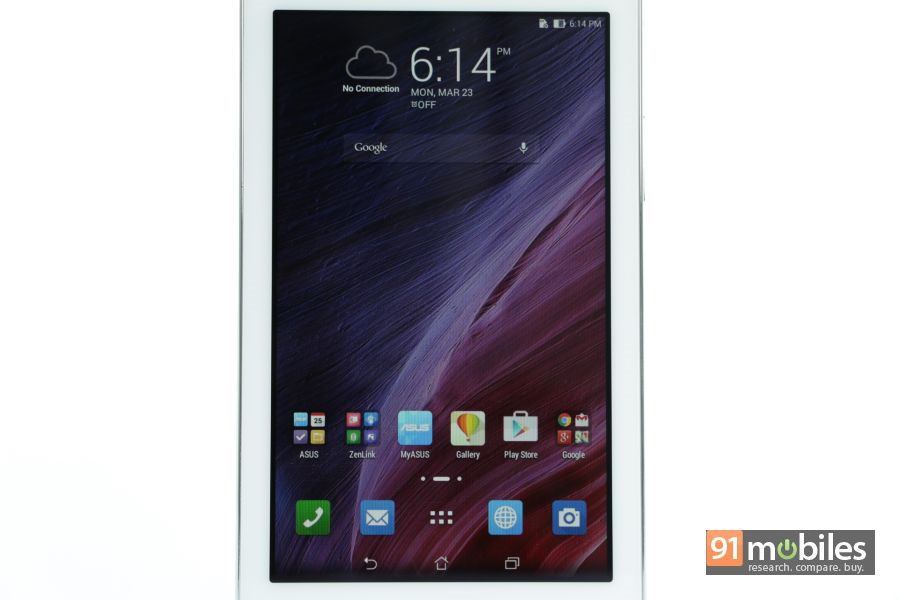 In terms of design language, you won't find anything new or different about the ASUS Fonepad 7, as it's very similar to other slates. In fact, if anything, it has a large footprint, even when compared to other slates of its size, partly because it has wide bezels surrounding the display panel. These bezels apparently serves no specific purpose, apart from hosting an earpiece and front-facing snapper above and ASUS' branding below, with navigation available as part of the software interface itself.
Our review unit was clad in white, though you can also get the tablet in black or champagne gold. Both the volume rocker and the power button can be found on the right edge, while the left spine hides a pair of trays for micro-SIM cards and a microSD card slot towards the bottom. Sadly, unlike the closed slot for inserting SIM cards, the microSD card slot is open, which means it can accumulate dust. Up top lies a 3.5mm audio socket and a micro-USB port.
To offer better grip, the ASUS Fonepad 7 has a matte finish at the back, unlike its previous model, which featured a glossy panel. The rear is quite bare and only sports a primary shooter along with the ASUS logo at the middle and Intel Inside branding further below. Weighing 280g and measuring 7.9mm at the waist allows users to hold the device comfortably for long durations. This is another area where the tablet has improved in comparison to its thicker (10.2mm) predecessor.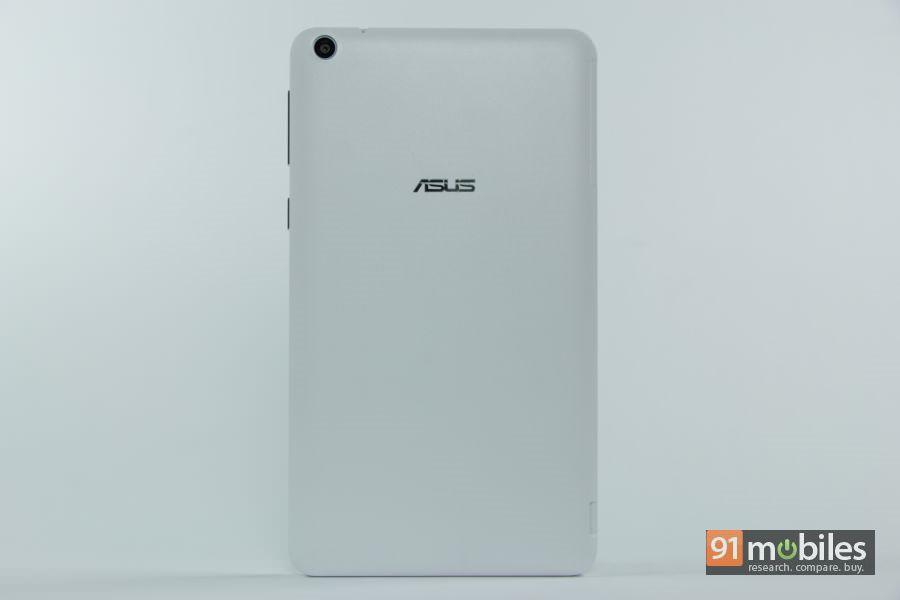 A reasonable display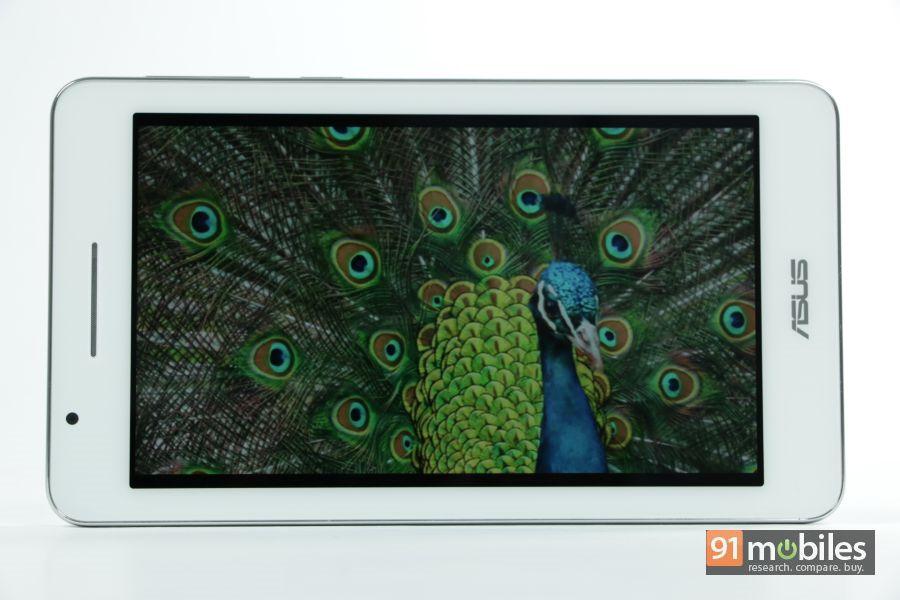 The 7-inch IPS display on the ASUS Fonepad 7 bears a resolution of 1,024 x 600 pixels, which results in a pixel density of 170ppi. Though the pixel density isn't impressive, as it's not even an HD display, which is a norm in slates of its segment. However, being a large display, you'll be using it at some distance, which compensates for lower pixel density and displays relatively sharp text. Viewing angles are also nice, though the brightness levels aren't up to the mark, which made it difficult to read anything on the screen under direct sunlight.
Zen Master's take on Android
Like most Android devices available in the market, ASUS has overlaid the stock interface with its own customisations and useful features on its offerings. Dubbed ZenUI, it's also available on the ASUS Fonepad 7, unlike previous Fonepad devices. The UI is based on Android 4.4.2 KitKat.
We've already taken a deep-dive look at the ZenUI in our ASUS Zenfone 5 review. The UI brings forth numerous features such as What's next widget, ZenLink quartet of apps comprising PC Link, Share Link, Party Link, and Remote Link.
However, we would like to highlight some of the extremely convenient options. With Reading mode, you can read for long durations without straining your eyes since it reduces the intensity of the display. Another useful option is to can enable the Instant Dictionary via notification panel, which provides a tooltip to show meaning of any word, irrespective of the app you are using.
The ASUS Fonepad 7 also comes preinstalled with a number of apps such as Amazon Kindle, Facebook, Flipboard, Zinio, etc. Apart from these, ASUS has also included its own apps like AudioWizard, Dictionary, Do It Later, and Splendid among others. The Taiwanese brand is also offering the buyers 15GB of cloud storage on its WebStorage service.
Sports decent hardware
Intel had made some big moves in the past couple of years to push its Intel Inside logo from computers and laptops to mobiles and tablets. ASUS has been able to accompany the chipset manufacturer in this journey with both its phones and tablets, and this one is no different. The ASUS Fonepad 7 draws power from the Intel Z2520, which is a dual-core 64-bit processor with each of its cores running at 1.2GHz. The processor is combined with a PowerVR SGX544MP2 GPU and 2GB of RAM. The decent innards help the slate to perform well, be it for basic tasks like emailing and browsing the web or running multiple apps. However, the experience of watching HD movies or playing casual titles like Subway Surfers didn't turn out to be as smooth.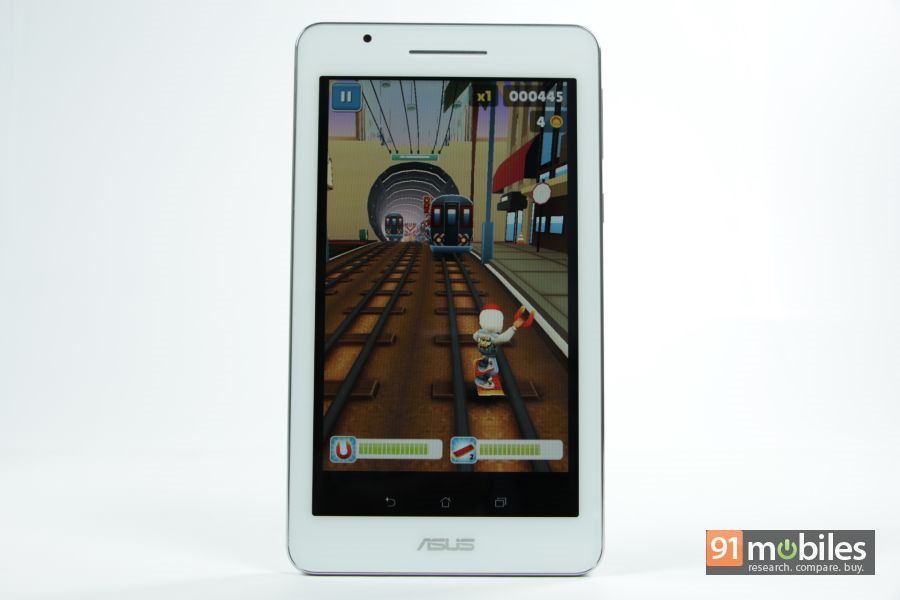 For storing multimedia files, the Fonepad 7 offers 16GB storage on board which is double than what its previous iteration came equipped with. After accounting for space reserved for the OS, users can access around 11.2GB. Users can also make use of a microSD card to increase storage up to 64GB. The slate also supports USB On-the-Go capabilities, allowing one to use their flash drives via OTG cable.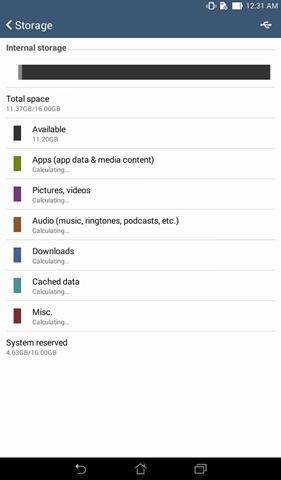 In the camera department, the Fonepad 7 features an 8-megapixel autofocus shooter at the back, which is good as per usual tablet standards. At the front, it has a 2MP snapper for shooting selfies or making video calls. The rear shooter captures good details and reproduces colours well, but it can't be used as a regular shooting device because of grainy results, plus the lack of an LED flash makes it difficult to use in poorly-lit conditions. Here are a few sample images taken from the primary snapper of the tablet.
Along with being a slate, the device can be used as a regular phone for calls and messages. In fact, it can accept not one, but two SIM cards for this purpose, with both its slots supporting 3G connectivity. Other options to hook up the ASUS Fonepad 7 include Wi-Fi, Bluetooth 4.0, GPS and Miracast.
Fuelling the tab is a 4,000mAh Li-Po battery, which offers a decent battery life. While using it for reading eBooks or browsing, it lasted quite long, though the same can't be said for watching movies. In our drain test, the Fonepad 7 was able to play an HD movie continuously for nine hours and 30 minutes before giving up. It's a good result when we compared it to smartphones, though we expected more from the slate, considering it'll be used specifically for consuming media. Although, you can extend the battery life by enabling the Ultra-saving or optimised mode.
In contrast to its predecessor, which sported dual speakers at the front, the ASUS Fonepad 7 (2015) has only one speaker above the display panel, which also doubles up as an earpiece. However, even with a single speaker, the device is able to deliver a loud sound output.
Verdict
The ASUS Fonepad 7 is a decent offering and doesn't make any compromises in terms of its hardware, especially when compared to its predecessor. It offers better shooter, more storage (RAM as well as ROM) and a refined design.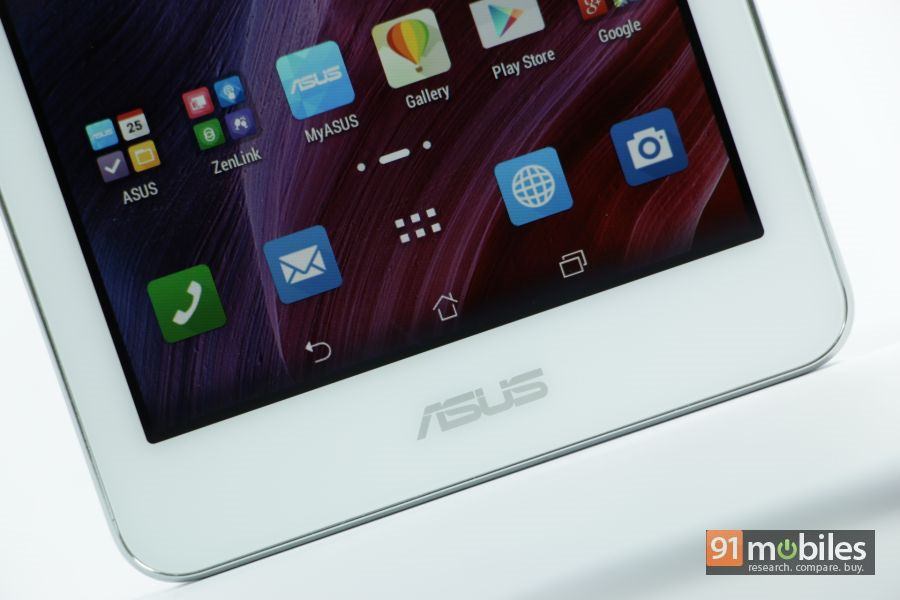 In terms of competition, it's able to ace others with its 2GB RAM and good camera sensors, not to mention its dual-SIM support. The iBall Slide Octa A41 does come across as a solid alternative with its powerful processor and similar price point of Rs 11,500. However, if you aren't keen on voice calling functionality, then Xiaomi's first slate, the Mi Pad (review), carrying a sticker price of Rs 12,999, is easily the best tablet you can buy in the budget segment.

To conclude, the ASUS Fonepad 7 is a worthy buy around Rs 10,000, specifically it you require voice calling capabilities.


Price: Rs 10,999


Editor's rating: 7 / 10


Pros
Dual-SIM support with voice calling
Good hardware
Decent camera
Intuitive ZenUI
Cons
Poor display
Average battery
Photos by Raj Rout