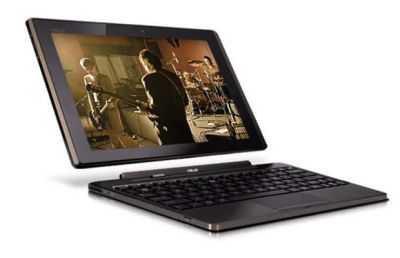 Asus has rolled out a software update to the Asus EeePad Transformer TF101, appending 'Face Unlock' to its Android tablet computer together with electronic mail betterment as well as System Bar Unlock. Declared on the company's social networking site, Facebook, page, update 9.2.1.24 is a small up-gradation accessible over the air and bestows the below given features:
Add Facebook Unlock Trait
Add System Bar Lock
Add Electronic Mail Application Novel Trait: Email download size/Threading/Out of office notice/Mail Sync Schedule
Ameliorates System constancy
Betters Email App steadiness
Perk up MyNet steadiness
Pick up MuLibrary stability
The most exciting characteristic is Face Unlock, this trait of Ice Cream Sandwich permits users unlock their device by making use of the on-board camera. The company has been very good about offering up updates to clients. After some postponements, the Transformer was upgraded to Ice Cream Sandwich in the month of February, and since then the company has carried on to revise and perk up the device, whilst introducing novel tablet computers comprising the Asus Transformer Pad TF300. Asus is suggesting all possessors of the EeePad Transformer that they should carry out a cold boot before transferring and setting up the update. The company has also launched a video recording for the users to know about details.