Archos has launched four new Tablets in the 'Titanium' series at the CES 2013 event at Las Vegas. The Tablets are named, Archos 80 titanium, 101 titanium, 97 titanium and 70 titanium respectively.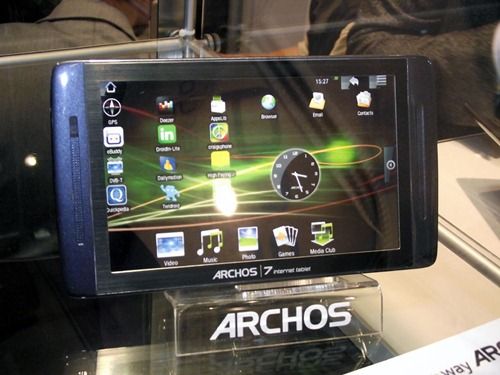 Archos 80 titanium sports a 8.0inch IPS display whereas the 101 Titanium sports 10.1 inch display. 97 Titanium has a 9.7 inch display and 70 titanium has a 7.0 inch IPS display. All the four Tablets come with capacitive touch screen. The devices run on Android 4.1 Jelly Bean OS powered by 1.6 GHz dual core processor.
Of all the four Tablets The Archos 97 Titanium is expected to be the costliest. The prime reason could be its high resolution display that provides enhanced HD quality images. The four Tablets are expected to give stiff competition to Apple and other smartphone companies.
Once the Tablets are up for sales then we will be able to provide more details about its features and specifications in more detail.