Now that the New Year charm is wearing off, you've probably eaten a dozen donuts, relegated Spanish for Dummies to the back of the bookshelf, and decided that you can't quit smoking now, because things are just too stressful at work. Sticking to resolutions can be hard, but don't fret, because we've got 10 fabulous apps to kick the procrastinator in you, and kickstart the New Year on a good note. Oh, and did we mention that all the apps on this list are available both for Android and iOS? You can thank us later.
Get fit: MapMyFitness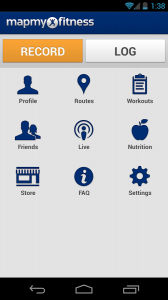 If your goal is to fit in to that old pair of jeans, you'll need a fitness buddy. And when it comes to reliable workout partners, MapMyFitness is a good bet. This fitness app tracks over 600 types of activities, calculating calories, distance, time and pace. It offers real-time stats and voice prompts to keep you motivated, and continues to track your progress while you listen to music or make phone calls.
Get it now:
iOS
,
Android
Eat healthy: Epicurious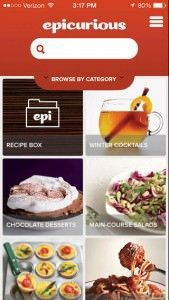 Eating healthy meals is easier said than done, but the most effective way to start is in the kitchen. Epicurious is the go-to website for home-chefs, and the app brings the large database of recipes with categories like low-carb, healthy dinners, gluten-free and special diets to your mobile device. It even features a Cook Mode which offers voice-activated commands while you're cooking.
Get it now:
iOS
,
Android
Learn a new language: Duolingo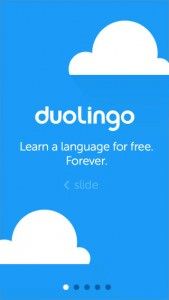 We'd all like to learn new languages, but paying for classes or taking time out from our schedules deters most of us. Duolingo provides an easy fix, letting you learn Spanish, French, German, Portuguese, Italian and English for free. It turns lessons into addictive games, letting you compete against the clock and with your friends.
Get it now:
iOS
,
Android
Quit smoking:

Kick the Habit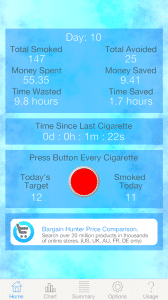 Saying goodbye to smoking can be tough, even with the encouragement of your friends and family. Kick the Habit is designed to wean you off smoking over a period 30 days, presenting you with daily targets which drop over time. During this period, it also logs indicators like number of cigarettes smoked, the amount of money spent, and time since your last smoke.
Get it now:
iOS
,
Android
Get organised:

Any.do
So you suffer from chronic procrastination, tend to forget your appointments and are always late? Let Any.do come to the rescue. With features like location-based reminders, shared lists, customisable folders, gesture support and voice recognition, you're bound to become a super human.
Get it now:
iOS
,
Android
Track your expenses:

Toshl Finance
Jotting down your daily expenses is a good habit, and one that will keep your spending in check. Toshl Finance is a simple, effective app which lets you log your monthly income and budget. All your expenses are organised by personalised tags, so you know exactly what you're spending on.
Get it now:
iOS
,
Android
Find a job:

LinkedIn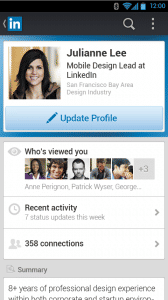 If your job is making you miserable, it's time to quit complaining and find a new one. LinkedIn is the best professional network in town, with a great job listings page to boot. The mobile app lets you update your profile, search and save jobs, follow companies and keep up to date with the latest news from your industry.
Get it now:
iOS
,
Android
Sharpen your mind:

Fit Brains Trainer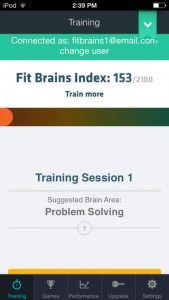 Solving a Sudoku puzzle everyday is a good mental exercise, but if you want to keep your mind sharp, you'll have to do more. Fit Brains Trainer offers a selection of fun brain games and personalised exercises to improve your memory, concentration and problem solving skills.
Get it now:
iOS
,
Android
Dress better: Pose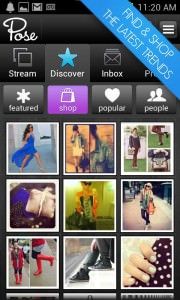 When you dress well, you not only give your self-confidence and mood a boost, but also create a positive image at the office. Pose gives you daily recommendations on what to wear depending on weather and location, plus suggestions for special occasions. You can also follow fashion bloggers and stylists to see their outfits, and share your own photos in the process.
Get it now:
iOS
,
Android
Keep your resolutions:

Lift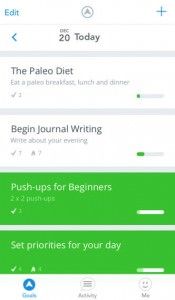 If none of the above work for you, we've got an app for that too. Lift is a life coach which offers daily motivation and prompting, to turn your goals into habits. You can add any goal to the app, or choose from its featured step-by-step coaching plans. To keep you on track, you'll receive encouragement from your friends and the Lift community.
Get it now:
iOS
,
Android
Now you really don't have an excuse to slack off on your resolutions. Good luck!