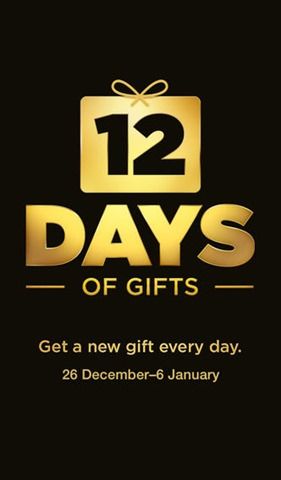 Apple has officially started its '12 days of Gifts' giveaway for iOS users. This has been an Apple tradition for the last four years, where the company gives away apps, movies, music and books every day for 12 days, from December 26 to January 6. Users just need to download the app, after which they'll receive a notification whenever a new gift is available. Note that the freebies are available to download only for 24 hours. To download a free book, users must have the
iBooks
app installed, which is available for free on the App Store. Albums and singles are downloaded directly to the Music app, while movies are available in the Videos app. While apps are generally compatible only with the iPhone, iPod and iPad, music and movies can be downloaded even from iTunes on a Mac or PC. Apple's disclaimer states that some content may not be available in all areas. The app is also optimised for iOS 7, so if you're still on iOS 6 you won't be able to download it. However, you'll still be able to download the each day's freebies by searching for them manually in the iTunes store.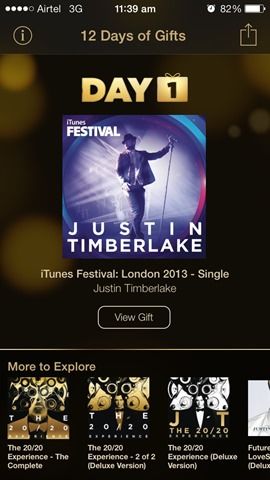 Today's giveaway started off with a Justin Timberlake EP, which includes four tracks he performed at the iTunes Festival in London this year. If you're still on iOS 6, you can download the free tracks
here
.
12 days of Gifts
is available for free on the App Store.