Apple held its 24th Worldwide Developer's Conference today morning 10AM PST in San Francisco. WWDC is the Apple's annual conference where the company preferable talks about upgrades and improvements related to operating systems running on various Apple devices (e.g. IOS, OSX). Company also talks about new software and service releases and sometimes some hardware launches.
The show kicked off with a video (representing perfection) followed by Tim Cook taking over the stage discussing various aspects of success of Apple's developer conference, App store, online and offline retail stores etc. Here are key numbers from the introductory discussion by Tim Cook.
Over 6 million developers working with Apple, 1.5 million of which added after WWDC 2012
More than 50 billion apps downloaded from App store
Developers have been paid $10 billion till date, $5 billion in the last year only which is 3 times of all other platforms combined
74% of total app revenue is contributed by iOS, 20% by Android and 6% by others
A total of 900k apps for iOS, 375k for iPad
407 retail stores in 14 countries, last store opened in a 100 years old building in Berlin
AnkiDrive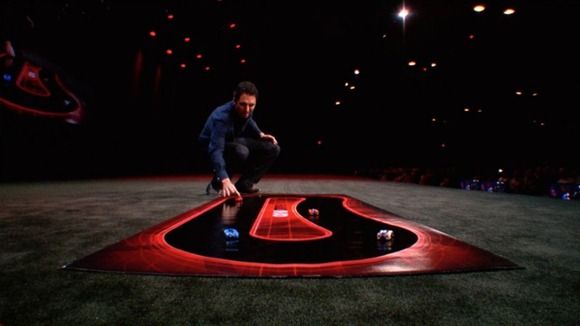 This was something unusual. Apple showcased how Anki, an app development company, is using iOS to develop robotics and artificial intelligence to bring it into people's live. Anki showcased two remote controlled cars racing on a track communicating with each other via iPad. This something like bringing the video games into the real world. Eh!
OSX Mavericks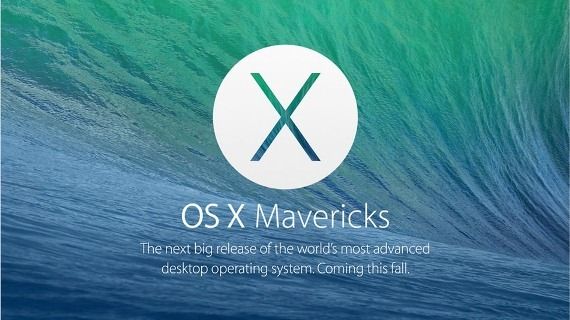 No more big cat names in OS naming conventions. Apple decided to do away with cat names and rather adopted something close to real life. The latest version of OS upgrade has been named as OSX 10.9 Maverick. Here are the key points of the latest OS. See a detailed OSX Maverick First impression.
Browser like tabs (named Finder tabs) in the Windows explorer (referred as Finder Windows in OSX) to navigate through folders.
Ability to tag files to make organizing the files easily and more efficiently. Now you can tag files in Tag, Important, personal, office or whatever you wish.
Ability to handle multiple devices more efficiently. Each display can be treated as primary and will have its own menu bar.
OSX Mavericks has been optimized to improve system performance and battery life. It reduces the CPU activity by 72% resulting into improved system performance and battery backup.
Wake up time improved by up 1.5 times by better handling of inactive memory.
Improved Safari browser.
iCloud Keychain – a new password management tool with 256-bit AES encryption synced across all your devices.
React to notification right in the notification area.
Subscribe for iOS alerts right from Mac
Apps will be updated automatically in background
New and upgraded calendar app. Easy integration with Maps. FaceBook events etc.
Like iOS, OSX also gets a map app well integrated with mail, calendar and other apps. You can define your route on Mac and send it to iPhone to start driving.
iBook store for Mac introduced with 1.8 million books in the store.
OSX Mavericks for developer available from today and for normal people this fall.
Macbook Air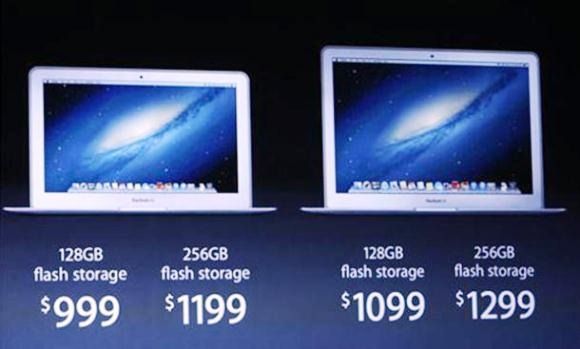 Apple also introduced a new lineup of Macbook Airs. As expected, the new lineup is powered by Intel's 4th generation Haswell processor. The biggest upgrade is the improvement in battery backup. The 11 inch Macbook Air will now deliver a backup of 9 hours, up from 5 hours in comparison to the older one and the 13 inch unit will deliver 12 hours, up from 7 hours. A quick round up of all the upgrades:
Powered by Haswell processors
Significantly improved battery life
3 stream 802.11ac Wi-Fi
40% faster GPUs
The price of the new 11-inch Macbook air strat from $999 and 13-inch starts from $1099.
Mac Pro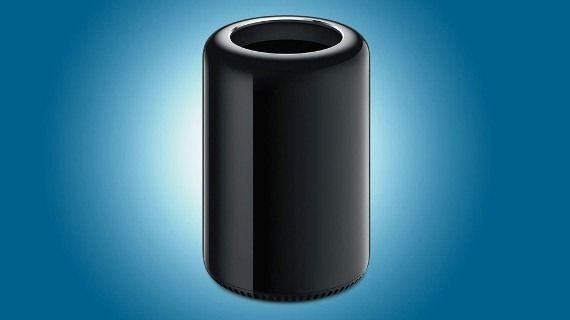 Apple also announced working on the next version of Mac Pro, the desktop. The glossy and cylindrical Mac Pro is set to go more powerful then ever. It has double the CPU performance and the fastest Ram Apple ever used. Here's a quick round up:
Powered by Intel Xeon processor
PCIe flash based internal storage
Thunderbolt 2 ports with ability to support 6 devices per port
2.5x faster workstation-grade GPUs
Support to 4K displays
iWork for iCloud

Apple also announced iWork for its popular cloud service iCloud (the way we relate Google Docs with Drive). Using iWork you can create and edit documents right in your browser. Again, this will be available for developer's today and for users, later this year.
iOS 7
The mush awaited iOS 7 is here. This is the biggest overhaul the iOS got since its inception. The company gave up the 3D design and integrated a flat look in the operating system. Look for a detailed coverage of iOS 7 features. Hers, lets have quick look at the features of the newly launched iOS 7.
A flat user interface instead of skeuomorphic and 3D design
All core apps revived to match with the flat design
Keyboard and other onscreen actions which block visibility gone translucent
Upgraded notification app, keeps your notification center synced across all the Apple devices
A control center can be pulled out from the bottom (the way to pull Notification bar in Android from top)
Multitasking/app switching goes more smooth and battery efficient
Mac OS fame Airdrop instant sharing feature comes to iOS as well
Major overhaul in the photos and camera app
Improved Siri – now includes male voice, more language support, added functionalities
Improved safari browser
iTunes Radio – Radio streaming with an option to purchase songs you like
Security feature – Find my phone added
Only iPod touch, iPad Mini, iPad 2 & above and iPhone 4 and above will be able get the iOS7. The developer's version will be available from today and the user's version from this fall.
What do you feel? Apple is as innovative as it was used to be earlier, or its just upgrading the already existing stuffs. Do share your views with us.