After teasing for more than one month, Apple TV has finally arrived in Apple's Indian stores with a price tag of Rs. 8,275. Apple TV was listed on Apple's India website back in February and now after a delay, its available in stores.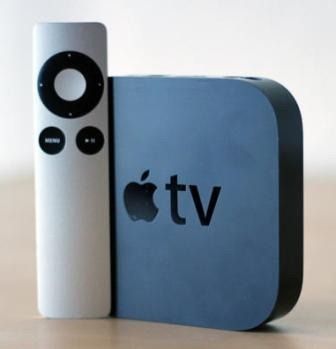 Apple TV is a media streamer which connects with Apple's iTunes Store or your other Apple device to view any content on your HDTV.
Apple India posted its features and functions on its official website. The images posted on the website suggested that Indian contents including Bollywood movies can also be streamed through Apple TV.
You need to just connect your HDTV to Apple TV using HDMI cable and you can view all contents of any of yours Apple device.
If you have an extra large multimedia library, you can view it on your HDTV. However, you can also buy or rent more of them through Apple's iTunes Store.
Apple TV's page on its official website describes, "No more queuing to check out DVDs or watching stale blockbusters on cable. With Apple TV, you get instant access to the hottest Hollywood titles and new releases—often the same day they come out on DVD. Once you find what you're looking for, simply press Play, and in seconds, you're watching the opening credits with cinema-like Dolby Digital 5.1 surround sound. SD rentals start from just Rs 80, and HD rentals start from Rs 120. You have 30 days to start watching, and once you begin, you can watch as many times as you want in 48 hours."
Apple TV will be a tough rival to Akai's Smart Box and Micromax's Smart Stick.