Apple the new iPad
caused a stir in the market. The resolutionary device
new iPad
sets an all time new record by selling three million units in (four days) less than a week. This tablet is on sale since Friday at US, Australia, Canada, France, Germany, Hong Kong, Japan, Puerto Rico, Singapore, Switzerland, and UK. It is expected to hit 24 more countries this Friday.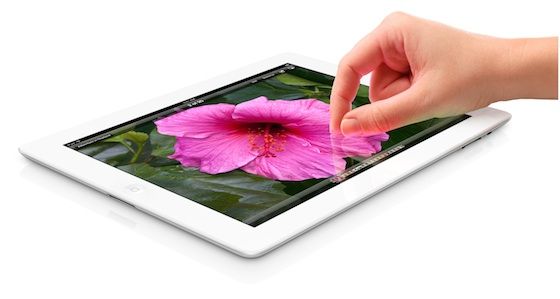 Apple's CEO Tim Cook teased that the new iPad had a record weekend. The 3 million number doesn't include the pre-orders on the device either, says the CNET. According to Reuters, Apple sold a million units of second generation iPad over in first three days and similarly, it took 80 days to sell 3 million units of original Apple iPad. Being relished with the sale units, Apple's Senior Vice-President Worldwide Marketing, Phillip Schiller said,
"The new iPad is a blockbuster with three million sold -the strongest iPad launch yet."
Ever since the launch of original iPad in year 2010, Apple has sold an estimated 58 million units of iPad's. Only in Q4, 2011 that ended on December 31 says about 15.4 million units of iPad were sold.