Quite after Samsung posted their last quarter (Q4, 2011) revenue figures, there are aspirations on Apple's remarkable earnings. As anticipated, Apple has come-up with interesting facts and figures for the year ending (last quarter) 2011 or the company's first fiscal quarter of 2012. In fact, Apple set a new record when it comes to profit and sales figures.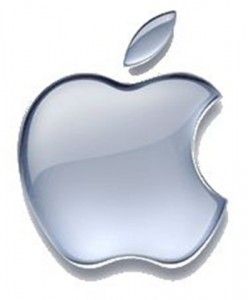 $46.33 billion revenue, up from $26.74 billion in the year-ago quarter
$13.06 billion net profit or $13.87 per diluted share, up from $6 billion or $6.43 per diluted share in the year-ago quarter
$97.6 billion in cash and marketable securities in total, up 16 billion from previous quarter, with $64 billion of cash offshore
37.04 million iPhone sales – 128% growth over the year-ago quarter
15.43 million iPad sales – 111% growth over the year ago quarter
5.2 million Macs – 26% growth over the year ago quarter
15.4 million iPods – 21% decline from the year ago quarter (70 percent market share)
315 million cumulative iOS devices sales, 62 million during the December quarter
$1.7 billion revenue from the iTunes Music store
20 million songs available from iTunes
140 million music downloads on December 25
1.5 million iPads used in educational institutions
85 million iCloud customers
550,000 iOS apps in the App Store, 170,000 iPad apps
$4 billion paid to developers, $700 million in the December quarter
358 stores open – average $17.1 million in revenue per store, 110 million store traffic, 22,000 visitors per store each week
Apple says, the earnings per share reached $13.87, smashing Wall Street estimates of $10.06 out of the park.
"We're thrilled with our outstanding results and record-breaking sales of iPhones, iPads and Macs. Apple's momentum is incredibly strong, and we have some amazing new products in the pipeline."
says,
Apple CEO Tim Cook
. As per the recent reports, Google is activating 700,000 Android devices per day. Now, with over 37 million iPhones sold during the quarter, Apple activated around
400,000 devices a day !!!
By adding the iPhone, iPad and iPod Touch figures, the count will peak to 670,000 iOS devices activated per day during the Quarter. More interestingly, Apple has surpassed HP in both computer unit sales and revenue as well. Apple iTunes growth is whopping on Christmas Day. Users spent an incredible $120 million (£77m) to buy music and apps on the Christmas day and the iTunes Store generated $1.7 billion in revenue for the quarter. Summing up to the final results, Apple announced that it has now $97 billion stockpiled in cash. There are some rosy figures posted by the Company for the first Quarter. It seems Apple is doing well even after the Steve Jobs era. Apple has a long history with all the technology innovations and with enormous revenues generated, the company has spent them wisely. So, we expect the company will continue to spend the time and efforts wisely in order to rule the future too.