"The iPhone 6s 128GB is Rs 22,000 cheaper than its launch price now"
It is that time of the year again when Apple launches its new iPhones. This year the Cupertino tech giant has launched the iPhone 7 and the iPhone 7 Plus, and as expected it has also dropped the prices of the iPhone 6s and the iPhone 6s Plus (review). You can buy the base storage variant of the iPhone 6s for Rs 50,000, a good Rs 12,000 lower than the launch price. Furthermore, the base storage has been increased from 16GB to 32GB, which is definitely an added advantage. Even the 128GB storage variants of the iPhone 6s and the iPhone 6s Plus have seen a massive price drop of Rs 22,000: the smaller iPhone is now Rs 60,000 and the larger one can be snagged for Rs 70,000.




We know what you are wondering after reading that bit of information – should I buy the iPhone 6s or the iPhone 6s plus instead of the iPhone 7 or iPhone 7 Plus? Let's try to break it down for you.

One very good reason to buy the iPhone 6s is that you get the headphone jack with it. Quite honestly, the lack of the headphone jack in the iPhone 7 is deal breaker for many folks. You do lose out on the waterproofing features and the dual speakers, but the tradeoff is not much really. For waterproofing, you can put your shiny new iPhone in a sturdy case instead. Adding the case and a fairly decent Bluetooth speaker (for the lack of stereo speakers) will still not cost as much as a new iPhone 7.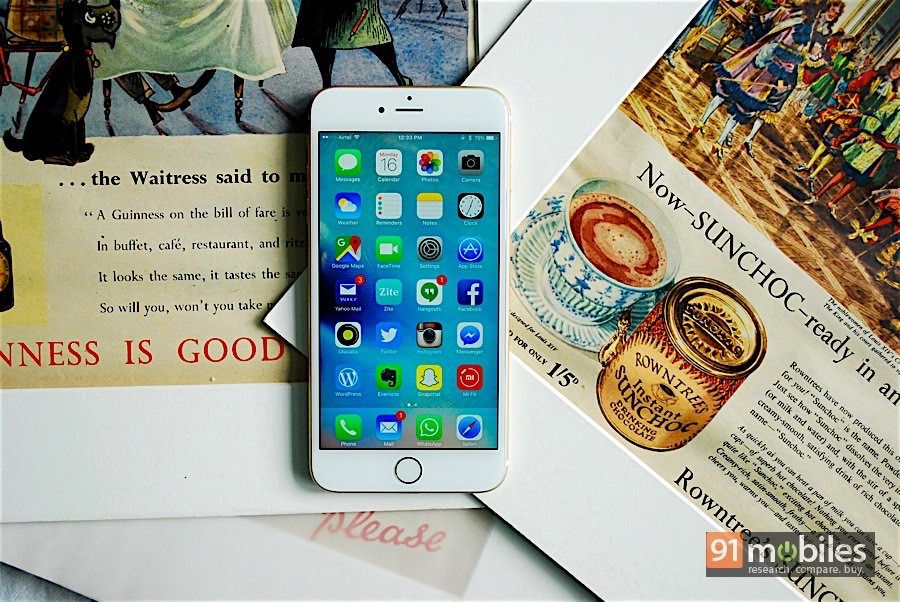 However, one reason why we'd recommend iPhone 6s – over the iPhone 7 – is because, even today the phone is fairly fast and will serve you well for at least another year or two. Take a look at this speed test between the iPhone 6s and the iPhone 7 if you don't believe us.
Moreover, the iPhone 7 looks almost similar to the iPhone 6s and therefore the design wise you aren't losing out on much either. But, if you want to buy the bigger iPhone 6s Plus instead of the the iPhone 7 Plus, then you do lose out on the wonderful new dual camera system with 2x optical zooming capability. The only solution in this scenario is to buy an iPhone 6s Plus and an Olloclip telephoto lens. Although, the problem with that setup is that it you can't possibly keep it attached to your phone at all times.

All in all, the iPhone 6s and the iPhone 6s Plus are both great phones to buy today. The iPhone 6 won't be as fast as the iPhone 7 but the price difference just makes it totally worth it.