"The iPhone 6 Plus' shooter is as good as we'd hoped it would be"
For a really long time, the Apple iPhone's primary camera was the best you could get on a smartphone. It took a while for other devices to catch up, but it did happen eventually. Apple was never a part of the megapixel wars, but the shooter it offered on its iconic iPhone never ceased to amaze with its consistent results across a variety of conditions. And with the iPhone 6 (review) and the 6 Plus (first impressions), the Cupertino major has again chosen to stay away from the rat race as far as megapixel count is concerned, much to the chagrin of those who were hoping to see a more powerful set of snappers on the latest models. The fresh Apple duo come with 8-megapixel primary cameras, much the same as the iPhone models before them. Rather than focussing on (pun unintended) more megapixels, the brand has chosen to improve things where it counts – and that's the image quality. So while the megapixels remain unchanged, you get features like a new sensor with phase detection for zippy autofocus, 1080p video recording at 60fps and slow motion recording at 240fps. All that aside, the iPhone 6 Plus has also been graced with optical image stabilisation to minimise blur caused due to shaky hands while snapping pictures.
Everything looks hunky dory on paper, so we thought it apt to take Apple first phablet out on a shooting spree and figure out if it still has what it takes to be king of the hill in smartphone photography. Here's what we found out.
Long shot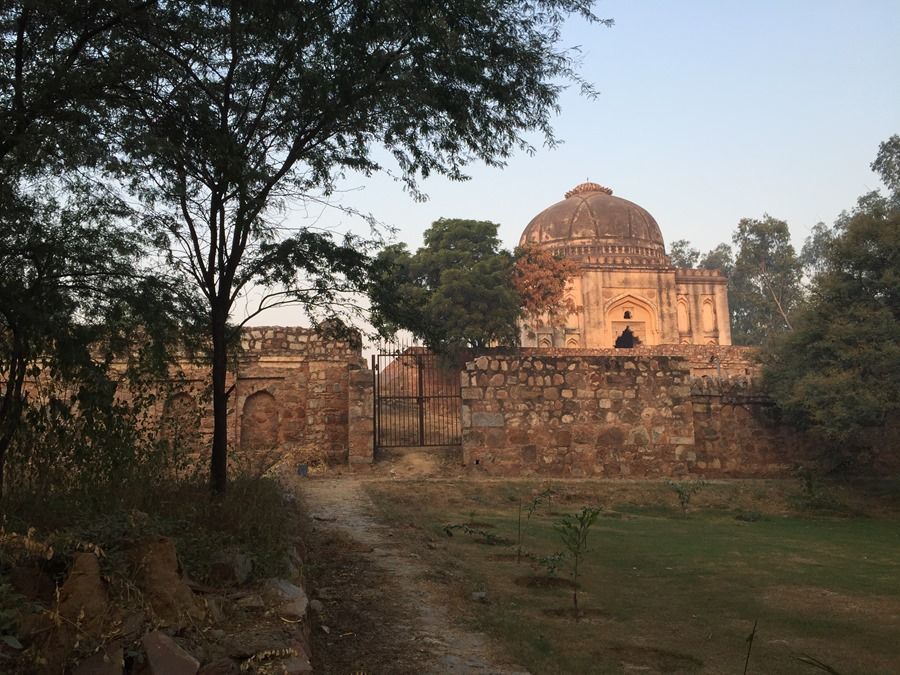 Our shooting jaunts usually take us to picturesque locations, and this seemed like a good scene to capture as part of our Apple iPhone 6 Plus camera review. It does lack colour but has the necessary elements we need to gauge camera performance, and we must say that the phablet didn't disappoint. We can't find fault with it when it comes to focus, detail and sharpness, and it's a nicely-balanced shot that proves that the 6 Plus' camera is very capable indeed.
Close up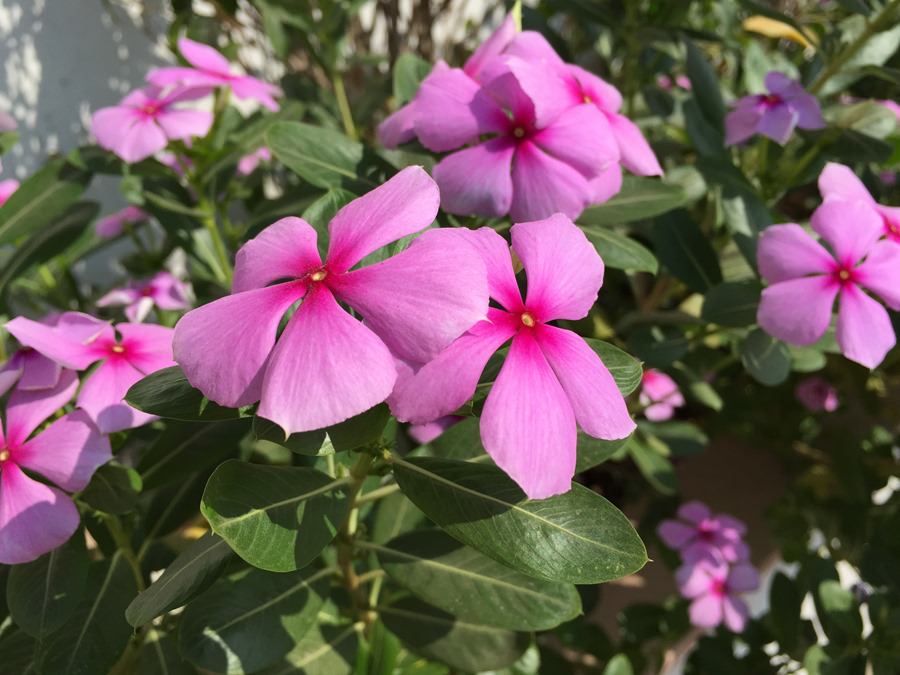 Flowers inherently make for worthy subjects for close-up photography, and this ones on our office terrace have posed for us many a times. The iPhone 6 Plus captured them in all their glory, coming up with an image that looks quite pristine in terms of quality. The colours look spot on, the flowers in the centre are sharp in focus and the background is nicely blurred.
Close up (zoomed in)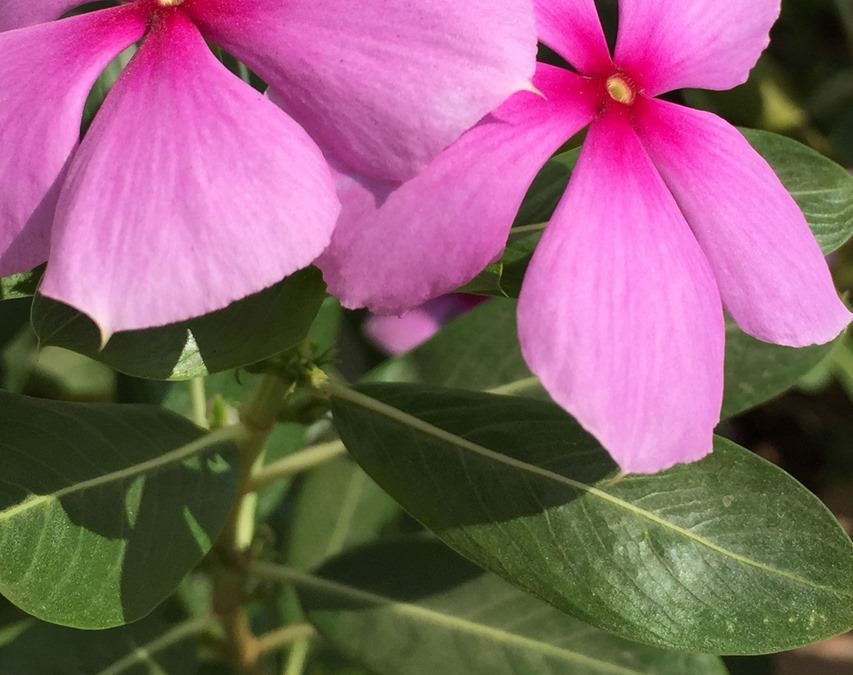 Zooming in into the same image above, we can see that there's hardly any loss of focus… the colours still look good and there's ample detail visible on the petals and the vein of the leaves. Now if only we didn't have to return this review unit…
HDR off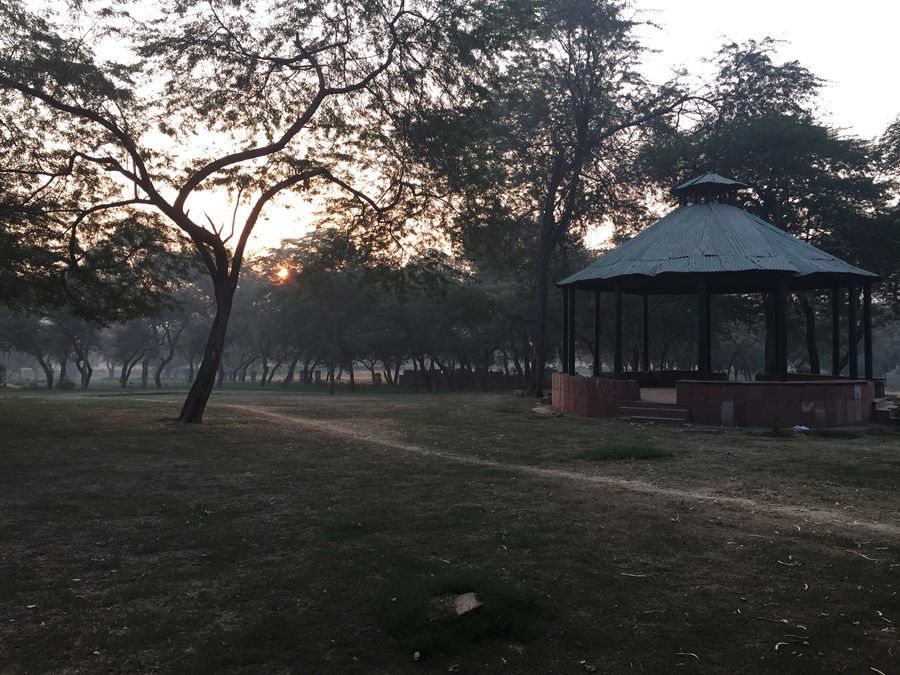 The break of dawn on a rather gloomy morning in Delhi is the subject of this iPhone 6 Plus image sample captured in auto mode. The colours look muted but that isn't the camera's fault – we did mention it was a gloomy morning right. The details and pretty good otherwise and the focus is balanced throughout.
HDR on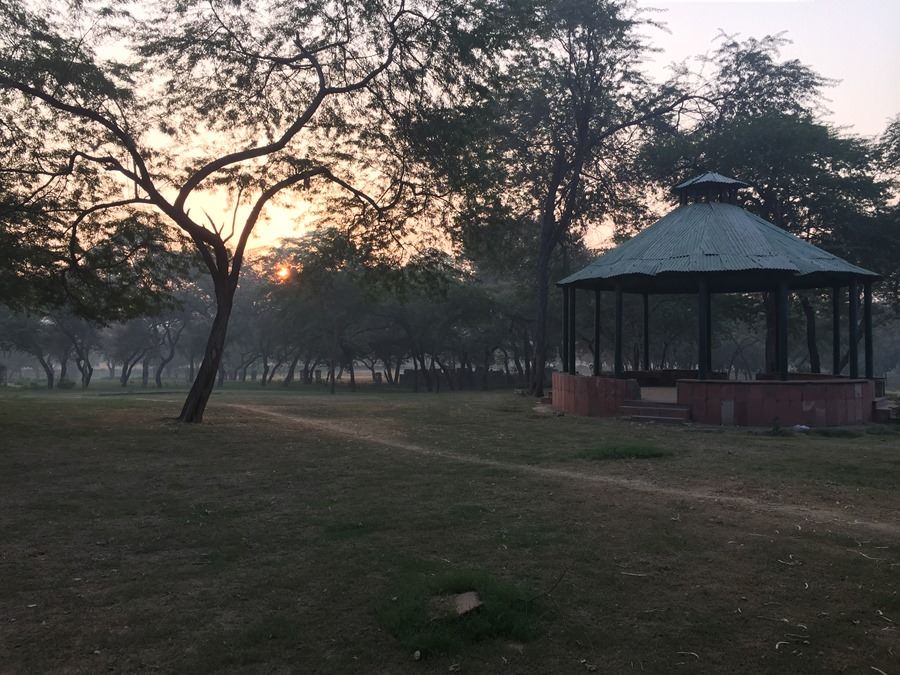 The same scene with HDR turned on doesn't look drastically different – and in this respect, the 6 Plus is very close to the iPhone 6. The HDR mode is very subtle, but when we observe closely, there's a difference in terms of the details. The treetops in the foreground of the rising sun were burnt out due to the shining light earlier, but now look much better, and the same goes for the treetops on top right.
Front camera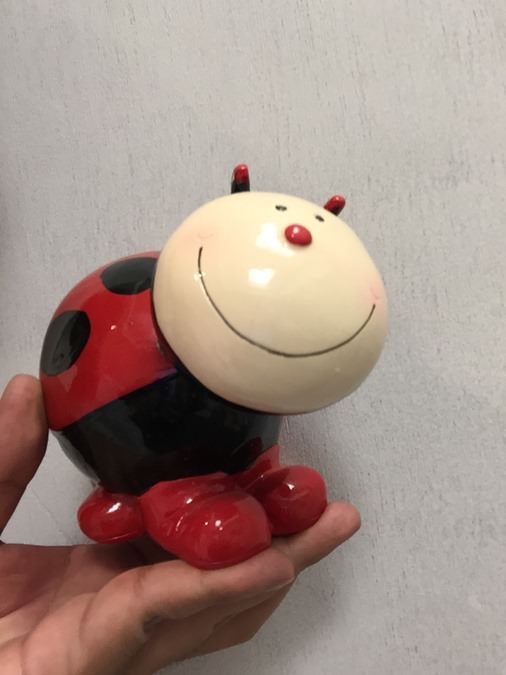 The front snapper on the 6 Plus is no great shakes – clearly Apple didn't get the memo about selfies being all the rage these days. That said, it did add a new selfie timer mode and other features like burst mode, better face detection and HDR video calls to the mix in the new iPhone duo. The image above doesn't look half bad when it comes to colour reproduction, but zooming in does reveal graininess.
Low light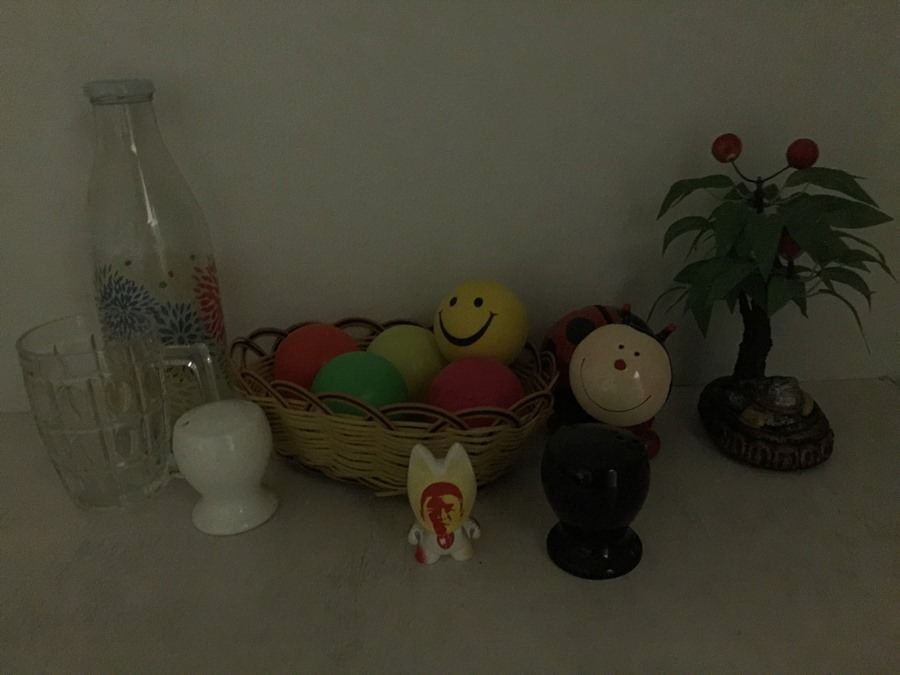 This test scene was shot in very low light and surprised us with the details and relative lack of noise. Safe to say that the iPhone 6 Plus' shooter is very worthy when it comes to low-light photography and this is good news for all the party animals out there… not to mention those who gallivant around the globe for work and leisure.
Low light (with flash)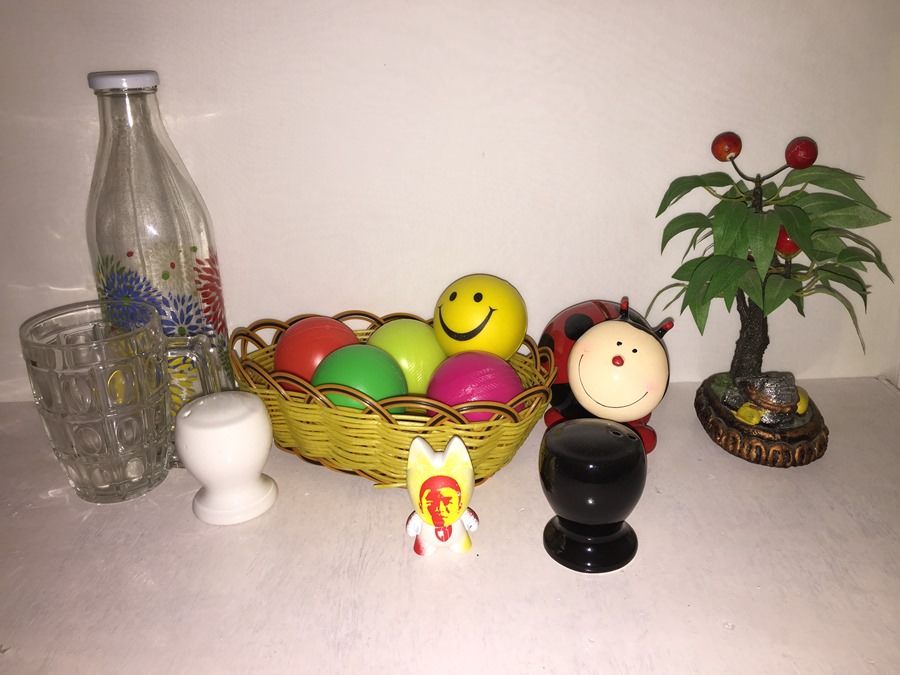 Flicking the True Tone flash to on, we ended up looking up at a nicely-lit scene with an evenly-balanced tone. It doesn't look as natural as the one shot without the flash, but at least the details and colours don't look blown out.
Night shot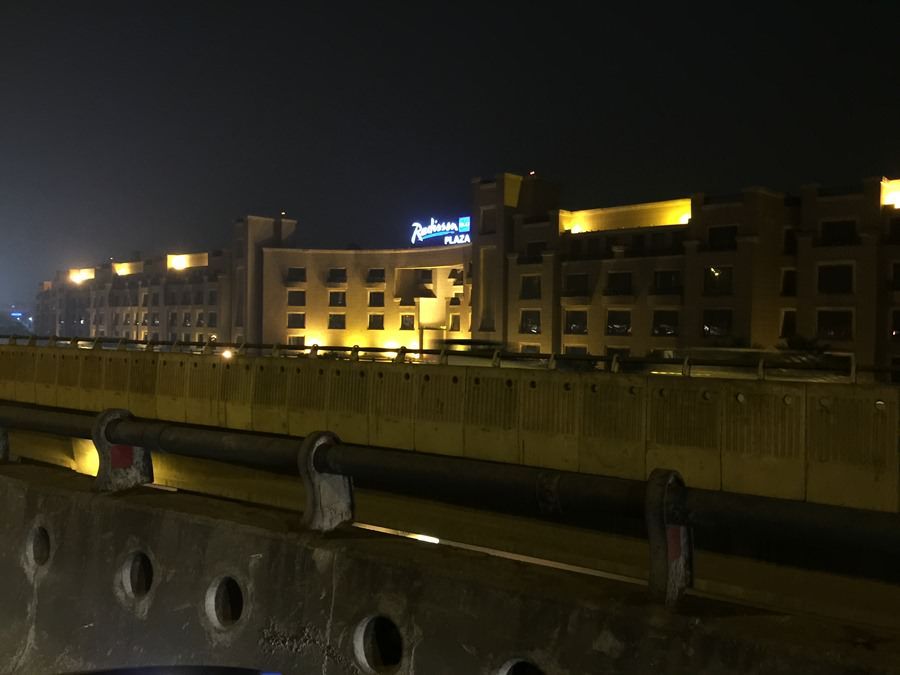 Captured from a vehicle moving slowly in a traffic jam, this iPhone 6 Plus night shot is a good showcase of its optical image stabilisation as well as how well it can control noise. Now that's what we call a capable shooter.
Judging from the above, we can say that the Apple iPhone 6 Plus doesn't disappoint when it comes to shooting prowess and matches our expectations as a very versatile smartphone camera capable of producing consistent results across a variety of different conditions. With that out of the way, we'll be focussing (pun unintended again) next on its overall capabilities as a daily driver, so keep watching this space.
Related read: Apple iPhone 6 camera review