The magical device iPhone does it again! The demand for iPhone 5 has been incredible. Over 5 million Apple iPhone 5 devices were sold during the launch weekend. There are a lot craving to win this device hands-on. Not only that, there is a incredible growth monitored in updating iOS devices to new Operating system. Over 100 million iOS devices (iPhone, iPad, iPod Touch) have been updated with Apple iOS 6.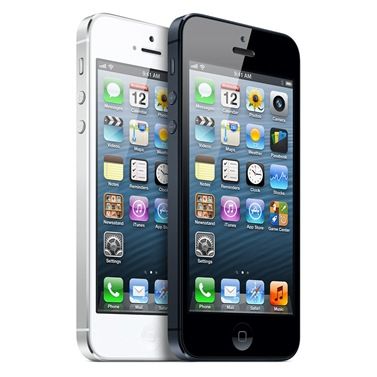 Apple CEO, Tim Cook commented like, "While we have sold out of our initial supply, stores continue to receive iPhone 5 shipments regularly and customers can continue to order online and receive an estimated delivery date. We appreciate everyone's patience and are working hard to build enough iPhone 5 for everyone."
According to the launch day announcements, Apple iPhone 5 will initially be available in US through carriers like AT&T, Verizon, Sprint on 2 years contract for $199 (16GB). Later the device will enter the first world countries like US, Australia, Canada, France, Germany, Hong Kong, Japan, Singapore, the UK, and 22 more countries on September 28. Soon, it reaches over 100 nations by end of the year. Apple does follow this strategy for every new product launch. Generally, the launch of Apple products in India will be from the second wave. However, the products are imported and sold through various unorganized channels starting from Rs.80000.
From our observations, Apple iPhone 5 is not a fascinating device and it lacks the magical obsession. The i for "Innovation" (in our words) got no match with the device. Atleast we could see some better improvements during the iPhone 4 and iPhone 4S transition. Apple has cut-down the price of Apple iPhone 4S in US after iPhone 5 launch. The device is available for $549 (approx Rs.29355) from Apple online store (US). This could be a good sign to believe that the device price in India might soon calm down. Though not officially confirmed, the price for Apple iPhone 5 in India will be approx Rs.65000/-