With lot of aspirations filled in, Apple iPhone 4S entered the Indian market. A week ago, leading telecom operators Airtel and Aircel announced the pre-order booking for this smart device. To our surprise, the 64GB version with a price tag of Rs.57300 was sold-out within a few hours of the announcement. This clearly explains the craze towards product and the purchasing power of Indian consumers. When Apple announced the device on October 4, 2011, they stated that the device will be available to the first world nations like US, Canada, Singapore, and etc in the first run. Followed by other countries including India on November 25th. As promised, the device made its entry to the country.
Both the mobile operators were offering the factory un-locked devices that works on both GSM and CDMA networks. They're presently offering the devices in six metropolitan cities in the country – Bangalore, Chennai, Delhi/NCR, Hyderabad, Kolkata and Mumbai. Soon, they'll be made available in the tier-2 cities across the nation. South Indian star Surya as an endorser to Aircel launched the device in Chennai at an Aircel store. Similarly, in Delhi it was model Netra Raghuraman handed out the iPhones to the customers.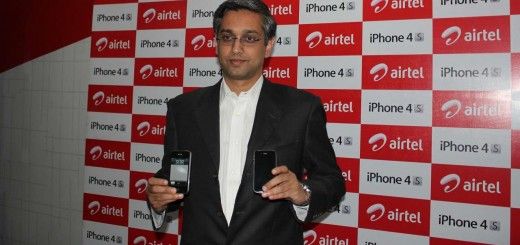 As the product doesn't require much introduction, we shall just brief the highlights. Apple iPhone 4S is an innovative smartphone comes with 3.5-inch retina display. This smart device comes with a stunning 8.0 megapixel camera with 1080p HD video recording. The front facing camera on the device capable of video chat via Facetime and Skype. For the first time in the mobile history, Apple iPhone 4S comes with a personal assistant tool named SIRI and this is why people are craze about this device. Apple iPhone 4S running iOS 5 comes in three variants (in-built memory) in two colors White and Black version.
Memory
Price in India (Rs.)
Price in US ($) unlocked
iPhone 4S
16 GB
40,500
$649 (Rs. 33,430)
iPhone 4S
32 GB
50,900
$749 (Rs. 38,575)
iPhone 4S
64 GB
57,300
$849 (Rs. 43,724)