Apple faces a serious trouble with the authorities in Chinese market. The China based Proview Technology which holds the iPad name trademark seeks the customs officials to ban import and export of the product. Also, this lead to seizure of Apple iPad's from retailers in northern China. Proview reached the Administration Industry and Commerce (AIC) to enact similarly in 30 other cities in China.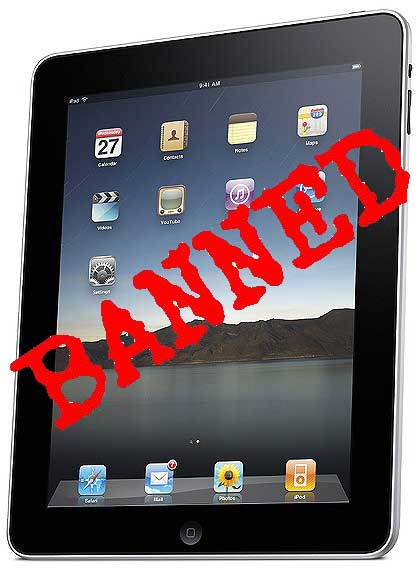 Shenzen Proview Technology registered the iPad trademark in China in 2001. Later in the year 2009, Apple bought the rights from a Taiwan company affiliated with Proview for $54000. However, the Chinese name still retained with the mainland company Proview. Also, China court denied the appeal made by Apple Inc for use of iPad name in Mainland China due to Trademark infringement claim made by Proview Technology. Apple Inc spokeswoman in Beijing, Carolyn Wu says,
"We bought Proview's worldwide rights to the iPad trademark in 10 different countries several years ago. Proview refuses to honor their agreement with Apple in China. Our case is still pending in mainland China."
Countering the above comments,
"We are now working on a request to China Customs to ban and seize all the import and export of the iPad products that have violated the trademark,"
said
Xie Xianghui, a Proview lawyer
. Since, all the Apple products including Apple iPhone and iPads are being manufactured by Foxconn Technologies Group in China. There is possibility that Proview can demand a ban on iPad imports and exports. These are ironic laws enacted in China to prevent local companies.
via [The Times of India]