Apple has been known to be trend setter. However, in its big hit numbers the iPad mini seemed to be just a shrunk down version of the iPad and maybe it is just that, but in order to keep its pricing competitive, Apple had to cut down its size that may not please everyone.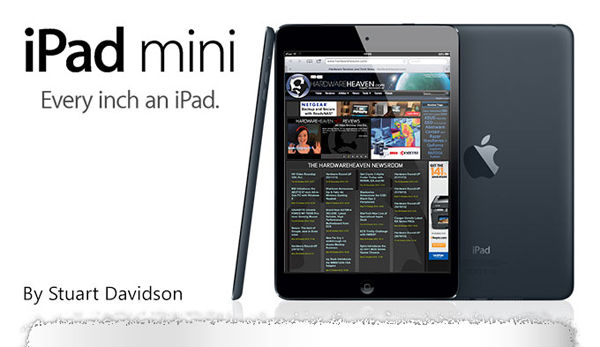 Design and Build The iPad mini is about 7.9-inches diagonally with an LED-backlit IPS panel. Apple has chosen to feature a very slim bezel for the sides to make way for a larger display in a chassis akin to 7 inch tablet. The iPad mini is also really sleek with just 7.2mm in depth and super light at just 308g. Thus, the iPad mini feels just great in your hand. It also serves as a very good eReader. The overall build quality is indeed superior that can be well expected from an Apple product. Interface and Media The Apple iPad mini runs on iOS 6.0.1 with a UI that is very quick and fluid and you also get Siri as part of the package. It has the same 1024 x 768 resolution of the iPad 2 on a smaller screen, the ppi count is also higher. The Apple iPad mini consists of a dual-core ARM Cortex-A9 chip along with a PowerVR SGX543MP2 graphics chip. Media playback is also really nice with a good pair of headphones.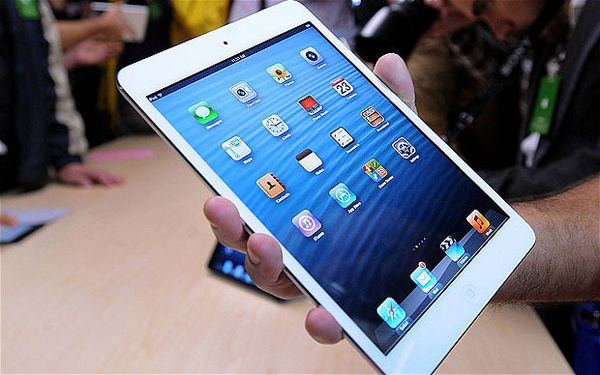 Camera The iPad mini gets the same iSight 5MP camera from the Retina iPad, which is very impressive. The camera also captures good amount of details along with accurate colours, but requires adequate lighting to do so. The mini also offers a FaceTime HD front facing camera which is capable of 720p video. Battery life The iPad mini has a 16.3WHr battery that promises around 10 hrs work and play and that is the best battery life you can find in a tablet of this size category. Conclusion Apple iPad mini is supposed to be priced Rs 21,900 and above and is really a good buy.