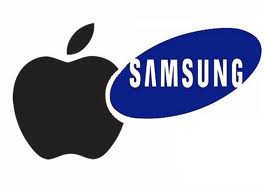 The trends in US mobile phone market from July 2012 to October 2012 clearly posts that Android is still hot in the nation. According to the recent survey scores by comScore, Android user accounts bound 54 percent of the market share. Also, the research conducted on 30,000+ mobile subscribers reveals more of such excitements ! The most significant movement was that Apple and Samsung standings at the OEM rankings. Samsung holds the top position with 26.3 percent and Apple next to it with 17.8 percent (up from 16.3 percent). There is a marginal point change in Samsung figures. Where as the Apple made a strong gain for a period and stands top (change points) in the table with 1.5 points change. Similarly, LG lost 0.8% share followed by Motorola 0.2% loss and finally HTC slid 0.4% and occupied 6% market share.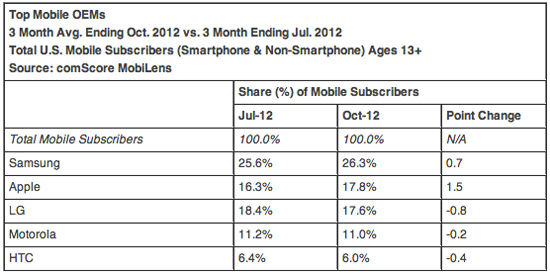 Now, coming to the Operating system Android and iOS dominates the world with nearly 90 percent of market share. In terms of BlackBerry OS, RIM stands third position with 7.8% a further 1.7 percent decline over the earlier period. Microsoft is trending down with 0.4% decline over previous results and occupies at 3.2% overall. Amazingly, Symbian is still registering a position in the table and shows 0.2% drop from the previous survey and occupies 0.6 percent.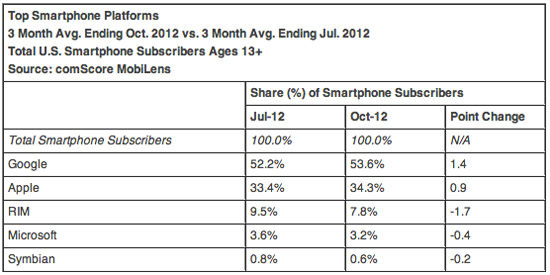 The next quarter results are crucial for the year everytime. Whereas the two tycoons Apple and Samsung have created remarkable sales figures last year and the year before. There was a time where the December months sale itself gave a chance to dominate the market for the whole year. While this time, we could believe that Samsung's position will certainly remains the top and there will be some interesting figures as well. With respect to RIM and Windows OS there could be a marginal change and certainly it is unpredictable. Though they are blessed with a windfall sale, both cannot be drifted to the top positions.