Apple new iPad Advertisement aired at Australia landed in trouble. The Federal court heading Justice Mordy Bromberg on Thursday directed U.S technology company Apple to pay $2.25 million as fine towards the misleading Ad and statement. According to the sources, the court claims that the ad contains a statement that "the new iPad is compatible with WiFi+ 4G" and that could directly connect the Telstra LTE mobile data network in Australia.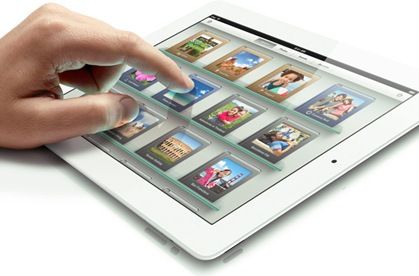 "The conduct concerned was deliberate and very serious," Justice Bromberg said. "It exposed a significant proportion of Australian consumers of tablet devices to a misleading representation. The same campaign "iPad with WiFi + 4G" was used worldwide. The risk of contravention of Australian consumer law would have been "reasonably obvious" to those at Apple familiar with the Australian market's understanding of the term 4G."
He further said, "In that context, and in the absence of any other explanation, the facts to which I have just referred, suggest that Apple's desire for global uniformity was given a greater priority than the need to ensure compliance with the Australian consumer law. Conduct of that kind is serious and unacceptable."
Australia based Telstra launched the 4G LTE (Long-term Evolution) mobile data in the country during September, 2011. Also, the company is said to offer a substantially faster download and upload speeds. In general, the Apple new iPad supports many high-speed radios across the globe, including LTE in U.S and Canada, HSPA+ and DC-HSDPA in several other countries. However, the usage of WiFi + 4G LTE in Australia has created many problems and therefore Apple is ready to use the term WiFi+ Cellular hereinafter. As this simple term will describe all the high-speed networks supported by the new iPad.