The 6th annual release of Brandz 2011 – a compilation of top 100 most valuable global brands in the world – was released by MillwardBrown today. Brandz 2011 takes into account only the consumer-facing brands that generate revenue through sales of products/services directly to the customers. It studies both the qualitatitve and quantitative aspects of brand such as brand perception, in-depth financial analysis, profitability etc.,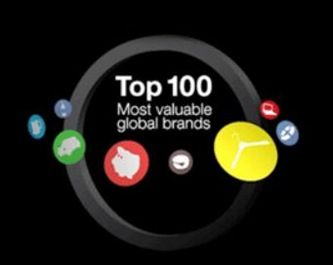 Apple topped the list of top 100 global brands for the year 2011. Apple surpassed the previous year's winner Google. Apple's brand is valued at $153 billion while the runner up Google's brand is valued at $111 billion. Apple has been growing from strength-to-strength in the past few years. Congratulations Apple Inc.,
The top brands in telecom service providers category are listed below: AT&T, China Mobile, Vodafone, Verizon, Deutsche Telekom, Movistar, Orange, NTT Docomo, O2 and Telecom Italia figure in this year's top 100 most valuable global brands list. None of the Indian telecom brands figure in that list, while China and Japan have their brand representations.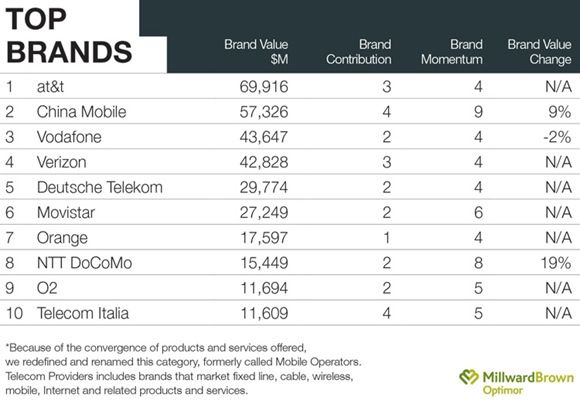 In terms of top technology companies in the world, Apple leads the pack followed by Google, IBM, Microsoft, HP, Oracle, SAP, Blackberry, Baidu, Facebook, Cisco, Accenture, Tencent, Intel, Samsung, Siemens, Nokia, Sony, Infosys and Canon. Thankfully, Infosys an Indian company grabs a slot in the top 100 global brands list of 2011. Another Indian company to figure in this list was ICICI Bank.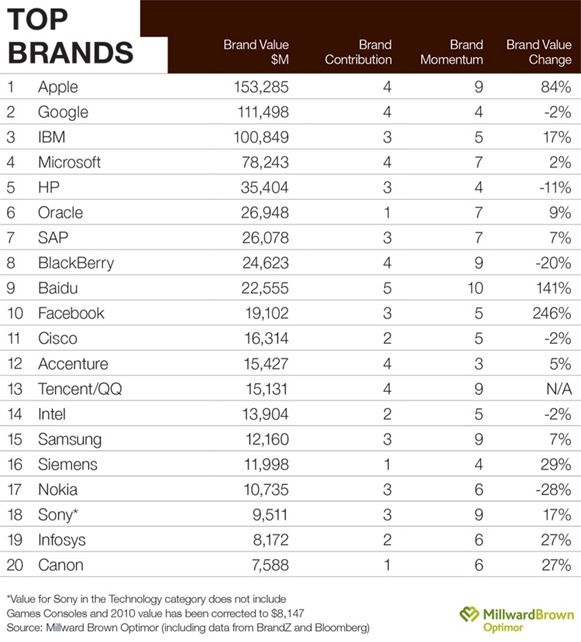 Other interesting developments include:
Facebook made the first time entry into the top 100 list and occupied the 35th position straight-away. Facebook is another company with so much momentum and it will not be a surprise if it occupies top 10 list next year!
Amazon become the #1 retail brand edging past Walmart. Phew, internet retail is edging past the brick and mortar retail finally?
Chinese search engine Baidu improved its position to 29 from its previous year position of 79..Good going there!
For the complete list of top 100 global brands, head over to this link