2012 International CES is a wonderful arena for identifying the tech innovations across the globe. Introducing the new Liquipel coating, rather we can call this as Liquipel technology is a perfect solution to prevent your smartphones from water damage. Liquipel applies a coating that protects both the external and internal components of a smartphone from water spills. This is not a cover or any kind of external casing which covers the device. This coating is quite transparent and this does not even hamper the look and feel of the device.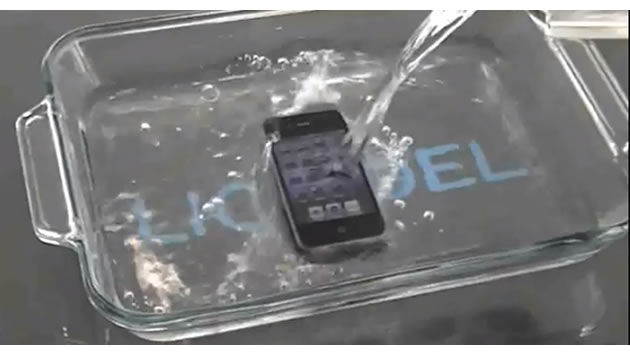 The liquipel is a transparent super-thin coating called Gadget film which a human eye cannot detect. This costs $59 (approx Rs.2950) and this needs to be applied only once not late than the second day of receiving the device on purchase. The liquipel protects your smartphone and a tablet from scratches and water damages. The following devices are approved by Liquipel for time-being and soon they will extend the list.
Apple iPhone 4S
Apple iPhone 4
Apple iPhone 3G and iPhone 3GS
HTC EVO 4G
HTC EVO Shift 4G
HTC MyTouch 4G
HTC Thunderbolt
Motorola DROID X
Motorola DROID X2
Samsung Charge
Now, let's understand how this tech works ???
Click here
to know more about Liquipel and check out the list of devices !!!