Wikiweb is a new application for iOS devices to read the articles on Wikipedia. This app is developed for iOS devices by Friends of The Web LLC. It's a cool way to explore Wikipedia on your iOS devices. If you didn't explore any Wikipedia based reading app for iOS then you should totally check out this app because of its cool features. This app surely gives you a new refreshing way to look at articles on Wikipedia. One of the coolest features of Wikiweb reading apps is its way of showing how articles are connected to each other. Whenever you read an article on Wikipedia then you find that every article is connected to some other article in some way. You go to that article by following that link online on your desktop but with this app you will find a cool presentation with dots connected to each other. When you will first start this app on your device than you will find a little intro in the starting how it works and all. There's only one problem with it and it's the price of it. Its available for $4.99 and that's pretty huge for any app like that.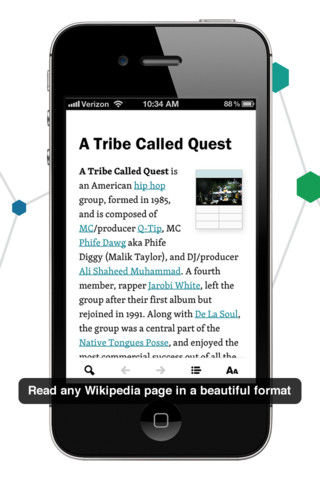 Features of Wikiweb reading app for iOS devices –
– Interface of this reading app is pretty good.
– It shows how the articles are connected in a special way and that's pretty cool.
– Article presentation with this app is pretty good.
– You can read the article in 110 different languages.
– Check and download any images related to the articles in good format.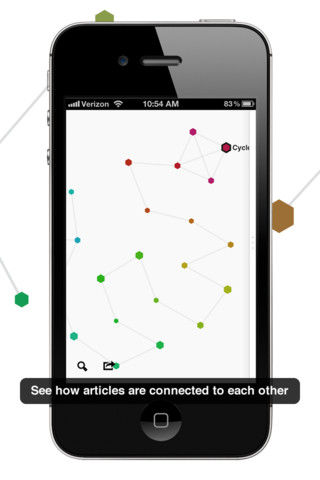 Conclusion –
Well Wikiweb reading app is surely offering a new way to read Wikipedia articles but the cost is pretty high. If you can pay $4.99 for an app like that then you should totally get it.
Our Ratings – 3.3/5
Download Link