If you are a music freak and you own an iPad then Vinyl Tap is a good app for you. This application will turn your iPad into a virtual turn table. This is one of the best music apps available for iPad on iTunes App store. You can enjoy your music with this application with a virtual turn table which we think is a really cool experience. This app will make you enjoy the music on your iTunes library in a whole new way. This app will allow you to play with your tracks using the turn table and you can also do more stuffs of changing the tunes of the song with this app. You can connect your iPad with good speakers at some party and play songs with this app to create a better environment and get the DJ out of you.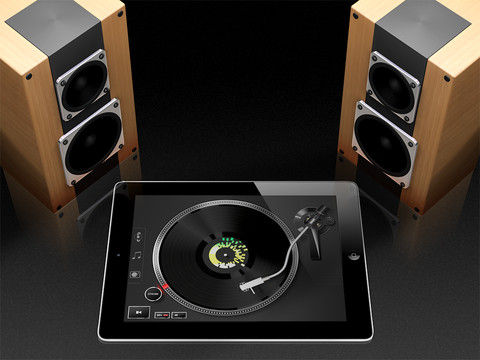 Features of Vinyl Tap music app for iPad –
– The graphics of this app supports the best retina display of your iPad.
– Different types of turn tables are there to choose from to create a better experience of listening and creating music.
– You can flip the tracks on the other side using the 3D flipper.
– This app will also recognize if you are playing a LP or a single track of any artist.
– It displays all of the tracks of your iTunes Library on the screen to play from.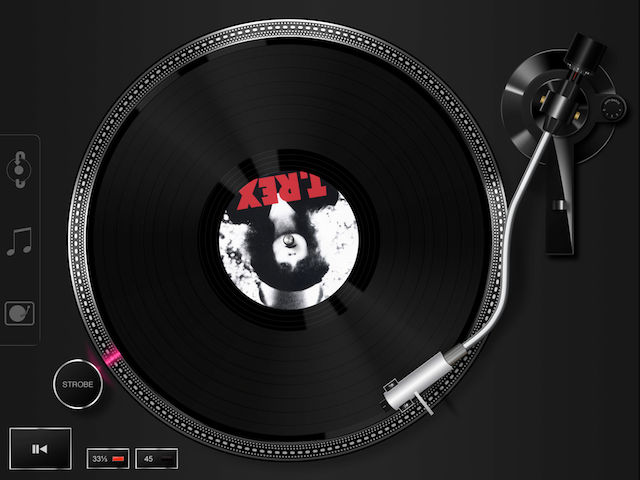 Conclusion – Vinyl Tap is a good virtual turn table for music fans. If you have iPad device and want to explore the whole new way of enjoying music then you should really spend $1.99 on this app and have it on your device. You will surely like this app on your device to create and listen music. Our Ratings – 4/5 Download Link – Vinyl Tap iTunes Store.