Talking Santa is a free application for Android device users. This app is developed by Outfit7, who also developed famous talking apps like Talking Ginger, Talking Tom Cat and Talking Roby Celik etc. This application is surely a good app to have on your device if you have kids. Because kids will surely love to interact with the Talking Santa. Interface of Talking Santa is covered beautifully with cool backgrounds.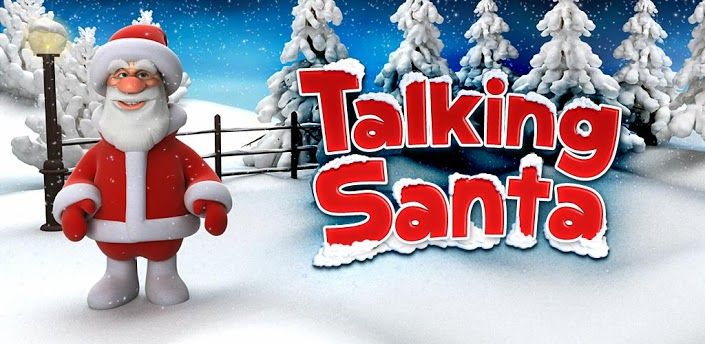 You will need to speak in the microphone and the Santa will repeat your message. There are several operations also there to interact with the Santa. You can poke, tickle and swipe Santa to see his reactions. One of the good features added in this app is that it allows you to create videos of the interactions and then you can upload them directly to different social networks. You can either be naughty to Santa by poking him or you can be nice by offering him Milk and the Cookies.
Features of Talking Santa free fun app for Android devices –
Graphics and animations used in this application are pretty good.
One of the best talking apps to have on your device in the time of Christmas.
Good interactive app for the kids.
Controls are tap based and interactive.
Offer milk and cookies to Santa and see reactions.
Poke or tickle Santa to be a little naughty.
Send customized Christmas Cards in Santa's voice to your loved ones by mail, MMS or Facebook etc.
Touch the bags on the screen to check out your gifts from Santa.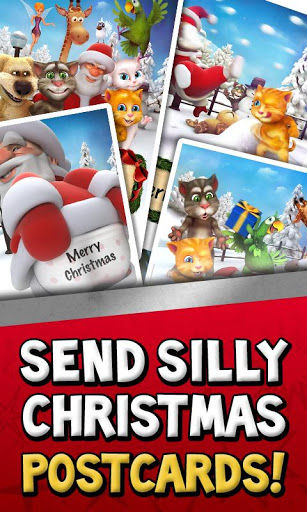 Conclusion
– Talking Santa is a free and must have application for the Android users in the time of Christmas. It offers a lot of fun with its cool features for kids.
Our Ratings – 4.5/5
Download Link