Smart WiFi is a new application for Android devices that allows you to manage your WiFi hotspots in your area. With the help of this android application you can better find WiFi hotspots in your area and then connect with them. This is not an unique application with original idea but still its offering a cool and new interface. Its interface is pretty cool with radar on the screen and it shows WiFi hot spots in this radar, which surely looks very cool. This application will find a best connection possibility for you to connect your device with any of the open hot spot available in your area. The navigation of Smart WiFi is very simple with unique buttons on the screen. You can also manage and filter the access points with this application. This application is having two versions, first one is free and the second one is paid and its very costly with $2.50 price tag. There are not many major differences in the free version and the paid version of this application, so you should totally get the free version first and then you can switch to the paid one.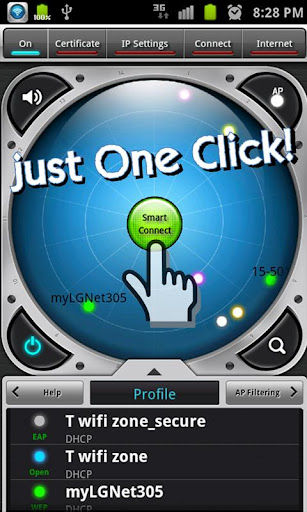 Features of Smart WiFi Android Application –
– Interface of this application is very unique and looks pretty good with radar on the screen.
– Offers WiFi management with unique features.
– Automatically tries to connect any open WiFi Spot.
– WiFi Spots will be displayed on the radar with cool lights.
– Two different versions of the app are there.
– Paid version of this app is pretty costly with a $2.50 tag on it.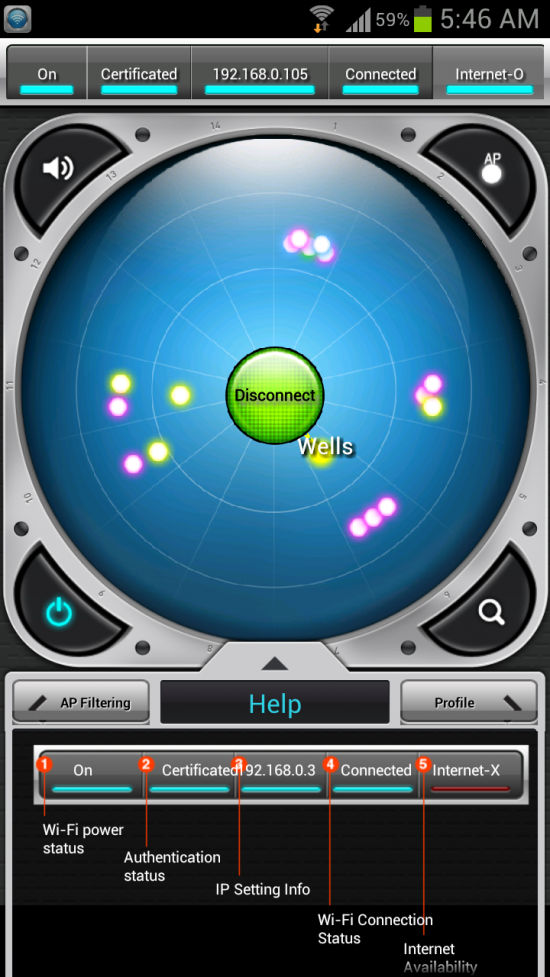 Conclusion
– If you are looking for a cool application to manage WiFi Hot Spots in your area then you can totally get this application. First of all try the free version.
Our Ratings – 4/5
Download Link –
Smart WiFi Free