Runtastic Mountain Bike is a free application for the Android users to track their cycling routes. It is one of the best fitness apps on the Play Store that comes with amazing bicycle track recording features. It comes with performance statistics, offline map service, weather statistics, live tracking and lots of cool features. It is great application for the bicycle riders who work out a lot and measure their fitness daily. Runtastic Mountain Bike Android Review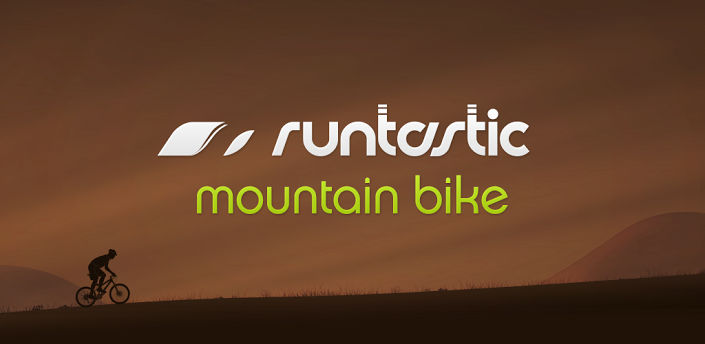 Features –
There are a lot of cool features in the app that will help you track your bicycle workout any time. You will find your performance statistics from any session in different categories like duration, altitude and duration etc. It also comes with offline maps that will help you to track your way in the areas without network. It also measures your rate of climbing, losing altitude in the hill areas every minute.
It also comes with the weather statistics and voice feedback to your performance. It also motivates you with some great messages available in different languages. You can also track your trail in the real time to share with your friends and also take pictures on the go. Overall it comes with great features to track your performance anytime you want. However, the free version comes with fewer features compared to great features of the Pro version.
User Interface –
Runtastic Mountain Bike Android application comes with a very good interface. It is easy to measure your performances in the application with the tap of few buttons. You can also configure the dashboard of the application to see the preferred statistics. Overall the user interface of this application is very simple and neat in terms of usability.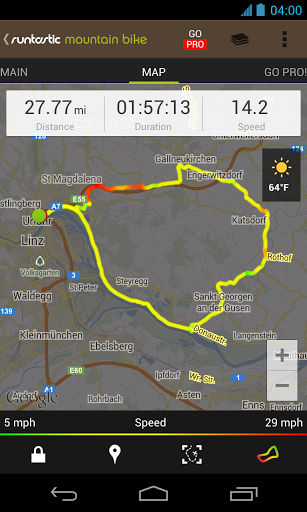 Performance –
To take out the best out of this workout application you will need a working GPS connection on your device. It tracks your routes perfectly when the GPS is turned on and it might kill your battery a little bit. It supports most of the Android devices out there and works smoothly.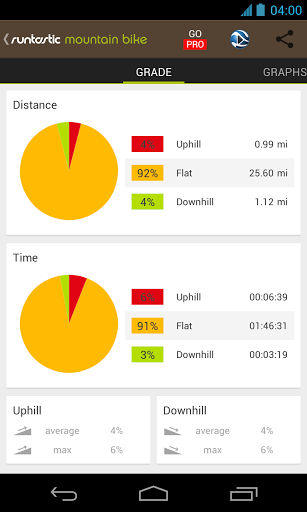 Pros –
Cool Bicycle tracking features
Good Interface
Free to download
Cons –
Pro version is highly priced
Limited features in free version
Our Rating – 4.3/5
Verdict –
Runtastic Mountain Bike Android application is for those who ride bikes a lot. It will track your bicycle routes in mountain ranges as well as on the simple roads. It comes with lots of performance statistics that will give you insight on the workout while riding bicycle. First try out the free version and if you need more detailed statistics then go for the Pro version.
Download Link