If you love to use Instagram and looking for some new app in the market that allows you to do more stuff, then My InstaStory can be a good choice for you. My InstaStory application for iOS devices allows you to create a video out of photos that you took in the past with Instagram. It will create a movie of your photos and that's pretty good thing that you can share with your friends on different social networks. This application is designed by Insta Story Inc for iOS. You can create short videos of your photo collection of Instagram. To use this app on your device you will first need to sign up using your Instagram account. When you will sign in with this app then it will automatically access your Instagram photos. Now you will need to go in the explore view to take a look on the short videos of your photos created by this application for you. You can create your own videos too by tapping on Create then it will let you select the photos you want. You can also use music and effects while creating videos with this application.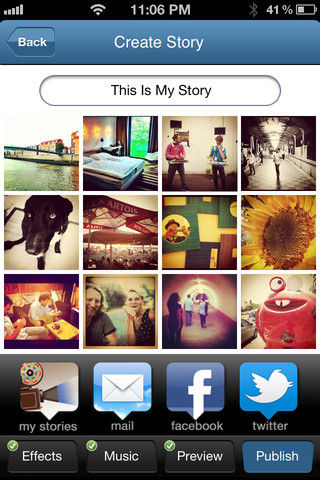 Features of My InstaStory free iOS application –
– User interface of this application is really very easy to understand.
– In no time you will be able to create your own video stories.
– Add musical effects to your video stories with this application.
– Sign up process is really simple using your Instagram account.
– Different types of music tracks and effects are available in this application.
– It is totally free to use for your iOS device.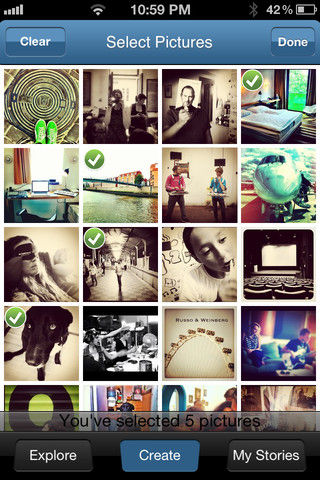 Conclusion
– Well if you want to create something cool then you should totally check out this application. As this app is free to download for your device then you should totally try it out.
Our Ratings – 4/5
Download Link