Well guys Google Chrome browser is finally arrived on iTunes Store for iOS devices. You can enjoy the same browsing experience on your iOS device as you enjoy on your PC with Chrome Browser. This browser allows you to sync your bookmarks and your personal data of your Google Account on your iOS device. When you will launch it for the first time then you will need to sign in to your main Google account and its surely optional. You will also get a quick tutorial by Google on how to use the browser on your device. If you have used it already on your Computer device than you can easily understand its features and all.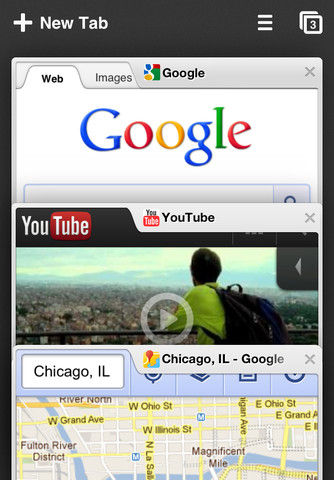 Chrome on iPhone
Basically iOS devices have a built in browser and its called Safari. Its speed is pretty good and there are many people comparing it to the new Chrome for iOS. Browsing speed with chrome on iOS is pretty good and we didn't get any problem surfing with it. The iPad version of this application is somewhat similar to the main Chrome Browser for computers. This is just because the screen size of iPad. So why don't you get it on your iOS device and enjoy the same browsing experience with Chrome for iOS as you get on your PCs.
Features of Chrome for iOS devices –
– it is free to download and use.
– Interface of Chrome for iOS is pretty great and you will like surfing with it.
– It looks similar to the main browser on iPad devices because of the screen size.
– Quick search with Google is available at the top of the app.
– Sign in with your Google Account to save your bookmarks and import from your computer too.
– incognito Tab is also available for private browsing.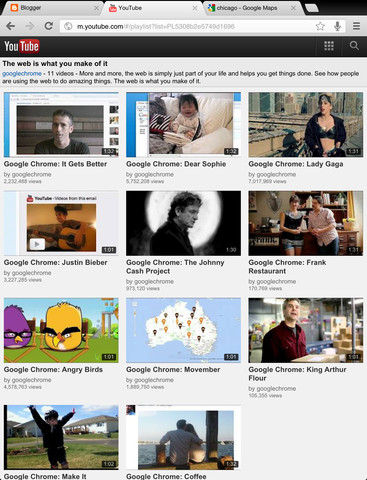 Chrome on iPad
Conclusion
– Well guys if you are bored with the Safari browser that is built in on your iOS device than you should try out Google Chrome. If you are an existing user of Chrome for PC then you should totally get it.
Our Ratings – 5/5
Download Link – Chrome for iOS.