Draw Something, which recently topped the charts, is an Android and IOS Game developed by OMGPop gaming firm. This game is basically based on drawing of objects from real life and then passing them to other players to guess about it. This game is on the Hot Page of Google Play with more than 50 Million Downloads after its release. This Pictionary game was first developed for iOS based devices but after it was launched for the Android version, it has more than 24 Million Daily Users. So the thing got pretty famous among the Android users. Zynga the online gaming giant has bought this application's rights from OMGPop for around $180 Million.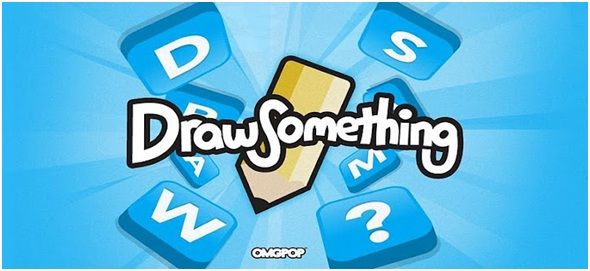 Lets talk about how to play this game and its basic features. We will also include a conclusion including the good and the bad side of this game so you can decide better if you should download it or not.
How to Play Draw Something
In this game you will have to pair up with another player online to create drawings and let them guess about it. So the main game for players is to basically just guess what is their opponent is drawing. When you will join the game with another player online with your device, your opponent will draw some picture and when another player will be finished drawing it, he will pass it to you. Then you will have to guess it with the help of given characters about its name below the drawing. So it's a simple online multiplayer mobile game. To play the game you can sign up using your Facebook account or other social networks. When you will login using Facebook account, you will also get notified if your other friends are playing the game or not.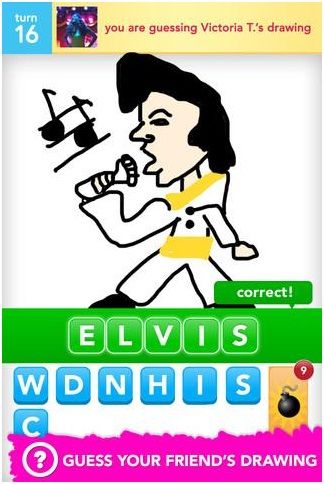 In this game social networking is on another level. You will get many players from all around the world from different social networks to play with. You can also compare scores with other players at the time. When you will guess the right picture you will get coins in reward. So the more you play the more coin you get and the more you stay on Top. When you will start the game you will be asked the word level difficulty of the drawings made by other users. So in short it's a simple game with lot of fun. If you get stuck at a hard word you can use the Bombs to make it a little more clear for you.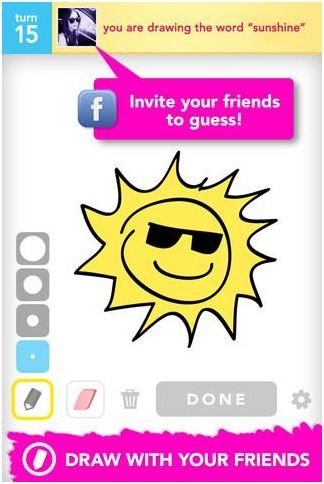 Pros of Draw Something
The interface of the app is really good.
Game play is accessible easily.
It is popular so you will get many opponents to play with them.
The replays of the drawings made by your opponent are entertaining.
Cons of Draw Something
You can get stuck at the bad art by another player.
Free version is not realty that cool
Ad Free version has more options with free coins and free bombs.
Paid Version will cost you $0.99.
Conclusion
– We would like to say that this game is a huge hit and that's the main reason you should try out its free version. If you like the gameplay and you find it really addictive then you can go for the paid version. Even if you find yourself bad at drawings you can still have a lot of fun. The game play is really cool. We think that the only reason not to have this app on your device is just that free version is ads supported. You should totally go for it that's our main conclusion.
Download Link-
Free Version
.
[Image Source-
OMGPop
]