Doodly Doo is a new cross platform chatting application for smartphones. Chatting with this application is little interesting because it is not just limited to text based messaging. It also allows you to share your emotions with your friends in a creative way by drawing your message on a background photo of your choice. Developers of the application are also trying to sign with 500 artists across the globe in coming days to enhance the graphical way of communication in the app. Check out the full features of this chatting application below. Doodly Doo Android Review Features – It comes with a lot of handy features to communicate in a creative way with your friends. To add a background photo to your message you can use its inbuilt feature of taking photos, uploading from gallery, searching on Google Images and handful of Greetings pre-loaded in the app. It asks you to register your number on the first run and then you can use its features to communicate with your friends.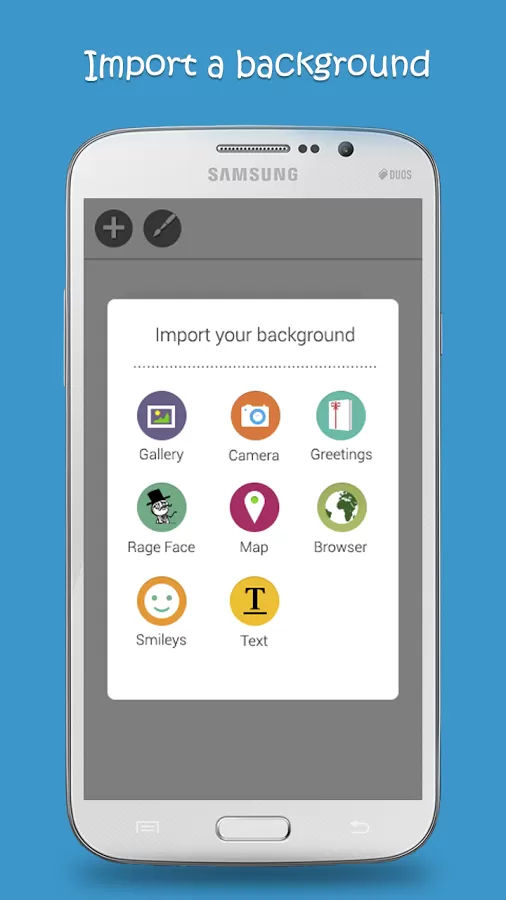 Chatting with the application is really easy and simple. You just have to tap on the chat button and then you can attach a background image in the message using a button on the screen and then draw something on it & send it to your friend. However, it doesn't allow you to send a message to multiple contacts at the same time.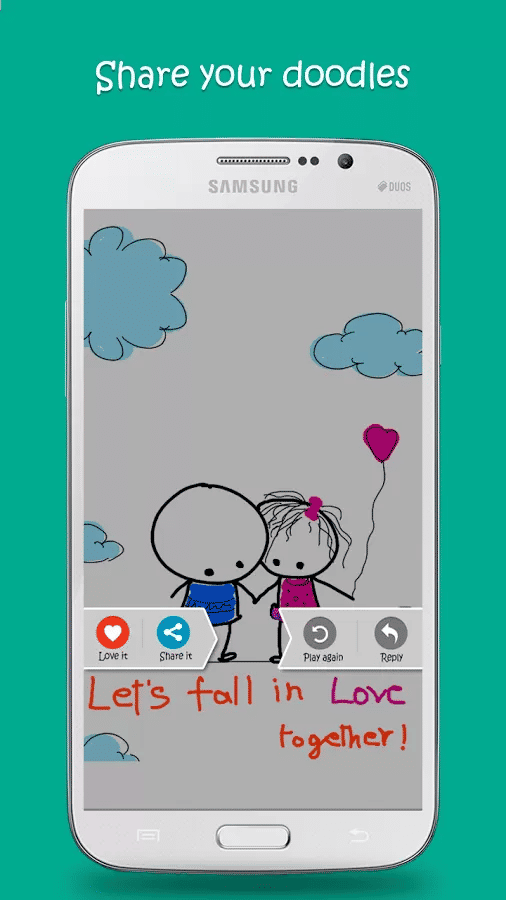 User Interface –
Doodly Doo comes with a simple and clean user interface that is easy to use. All the options in the application are place on the right place. It sorts all the chats with your friends on the home screen, just like other chatting applications out there. Overall, it is having really simple and easy to use interface.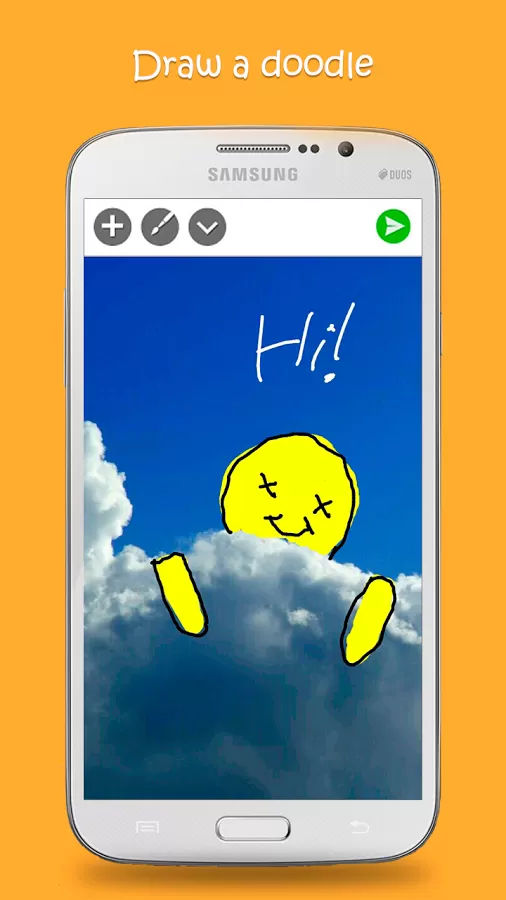 Performance –
Loading time of the app is pretty fast and it requires Android 2.3.3 & higher OS versions to run on a device. Size of the app is also pretty small only 9.2MB. Overall, performance of this chatting application is pretty good.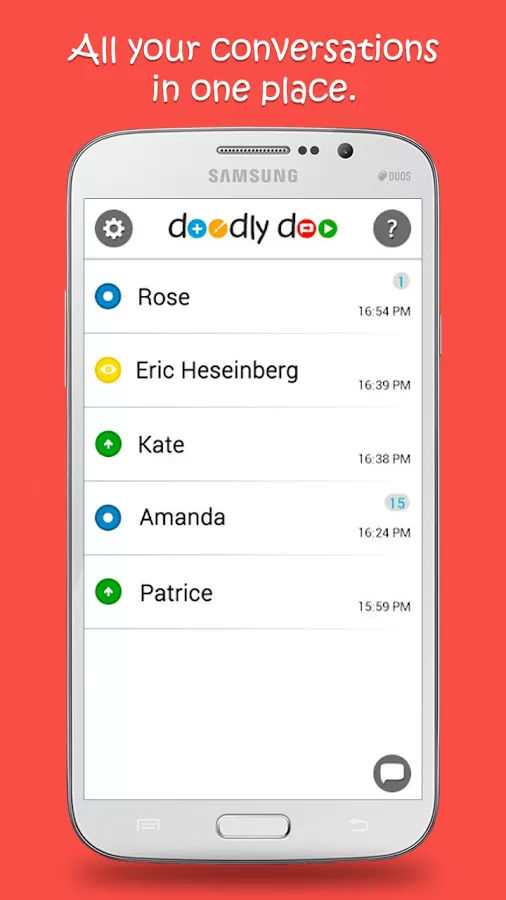 Pros –
Creative way of communication
Lots of pre-loaded backgrounds
Messages can be sent to any contact, doesn't require the app to play the message
Cons –
Greeting cards area should be arranged well
Missing group messaging
Our Ratings – 4/5
Verdict –
Developers of Doodly Doo application have come up with an innovative and creative way to communicate with your friends. It provides a real funny way to chat with your loved ones using cool background photos as well as funny rage faces. So, if you also think words can't express enough then this app is just the answer for you. It is free to download on the Google play store at the moment, so grab it and share with your friends to chat in an interesting and funny way.
Download Link