Checkmark is a new application for iOS devices to let you set reminders. This application is developed by Snowman that allows you to set location based reminders. Sometimes you really need an application on your iOS devices to let you set reminders and all. There are many applications are there on iTunes Store like this but its price is the main thing about this app. You can have it on your device just for 99 cents. Other applications like this will cost you a little more than that. Checkmark will let you set reminders for different locations, like when you get home it will show you the remaining work you need to do like laundry and all. So it's a cool app to have on your device because of its location based reminding feature.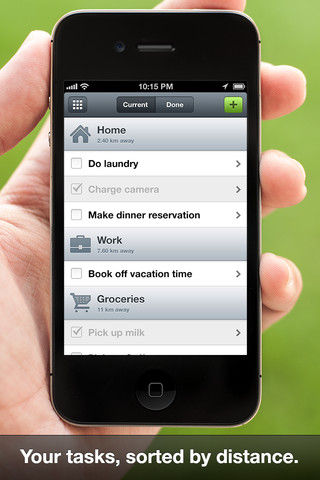 Interface of Checkmark application for iOS devices is pretty simple. You can set any reminder with this app in just three simple steps. Other applications like OmniFocus make it a little complex to set reminders. It will make your life a little simpler because of its features. If you have to buy milk and other stuffs then just set it in the app and whenever you will be near a grocery store, it will remind you to buy these things.
Features of Checkmark iOS application –
– Interface of Checkmark app is pretty clean and simple.
– Set reminders with the app in just three easy taps.
– You can set reminders to do laundry, get milk, calling wife and all with the app.
– You can also set timer for the reminders in case you miss anything.
– Its available for 99 cents in iTunes Store for a limited time.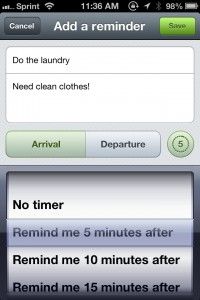 Conclusion
– Checkmark is a cool application to set reminders and get the work done on perfect time. You should totally get it if you don't have a good memory.
Our Ratings – 4/5
Download Link – Checkmark