There are lots of task reminder apps available to download from iTunes Store. Another entry in task management applications is made by Checklist+ iOS application. This application for iOS is developed by Dynamic App Design. It is a simple task management application that allows you to add the things of list you want to do every day. You might ask is Checklist+ is different from the other apps out there! Well its not really that different but you will surely like its user interface. It is simple to create list of things you want to do by tapping the + button in the app. You can simply tap on the lists to open and edit them.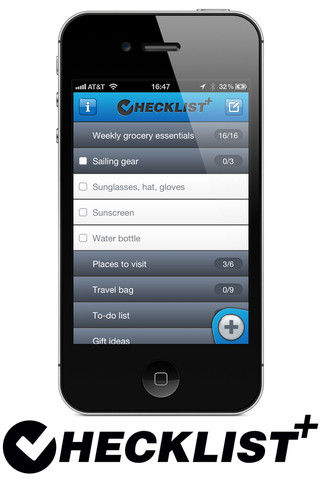 When you will download the app on your device you will find three already created lists. These are for the new users to make them understand how the app works. You can also share your lists by mailing them directly to your account. You can also create nested tasks with Checklist+ iOS application. This application is available to download free from the iTunes Store. If you want to remove the ads then you will have to pay $0.99.
Features of Checklist+ task management app for iOS devices –
User interface of Checklist+ iOS app is really good.
Nested tasks can be added with one single tap.
Free version is having ads on top of the screen. Remove the ads for $0.99.
Data in the application is Synced and backed-up with iCloud support.
You can also email your lists of task.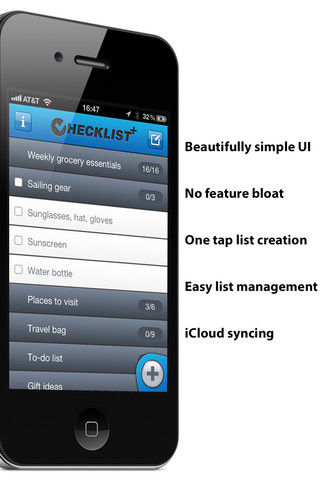 Conclusion –
There are many task reminder apps on the market but as this application is offering a good interface you should at least try the free version. You will surely like this app to manage your tasks.
Our Ratings – 4/5
Download Link