Beautifully Done is free application that lets you view your Facebook photos in a different and cool style. This application is designed by ICON MOBI and it allows you to view all of your Facebook images in a very new and attractive way. Basically Beautifully Done application uses all your Facebook Album photos to create a better auto rotating collage type viewing. You can also choose which album you want it to display there. You can also change the background of the application and also add different filters too. There are around 15 different high resolution back grounds are there to use with this application for your iOS device. It is also very easy to handle you can just log in to your Facebook account with this app and then it will automatically load all your photo albums there.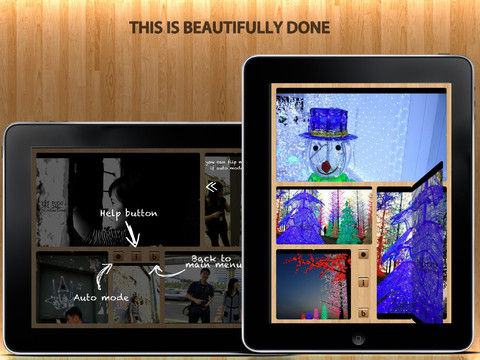 Features of Beautifully Done iOS Application –
– It allows you to view your Facebook Album photos in a whole new way.
– You can connect to your Facebook Account with this application and then it will load all of your Facebook Album photos on the screen.
– You can customize the look of the screen using the Collage and other features.
– You can change the background of this app too with the 15 beautiful high resolution options.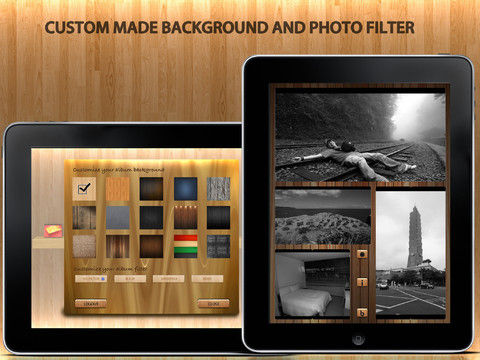 Conclusion
– Beautifully Done is a new way to explore your Facebook Photos and you will surely love its interface. You can also add different filters to your photos using this application. If you are not really into Facebook that much then you should leave it.
Our Ratings – 4/5
Download Link – Beautifully Done iTunes Store.