Atom launcher is basically an Android application that allows you to customize your device's home screen. Lots of launcher applications for Android in came in past few months and some of them are pretty good like ADW Launcher, Go Launcher EX etc. Atom launcher is a new addition in these launchers and its free to download with good experience. User interface of Atom Launcher is pretty good. All the functions that you will find in some expensive launchers are there in this application for android. This is one of the best things about this launcher. There are different types of themes to choose from in this app. You can change app icons using this launcher and customize your home screen. You can also add many filters, transparency and different types of effects to your device's home screen. Atom launcher is also having many widgets to choose from. This app is only available for ice cream sandwich and upper OS having devices. So if you are having Gingerbread and lower OS versions you will not be able to install it on your device.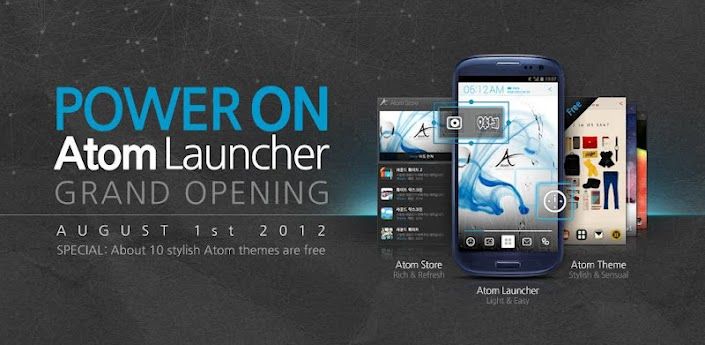 Features of Atom Launcher home screen application for Android –
– User Interface of Atom Launcher application is good.
– It is having all the functions that you might find in some expensive launcher.
– There are plenty of themes to choose for your screen.
– Customize your home screen using Atom Launcher widgets too.
– You can add filters, transparency and all on your device screen.
– It is totally free to download for your Android device.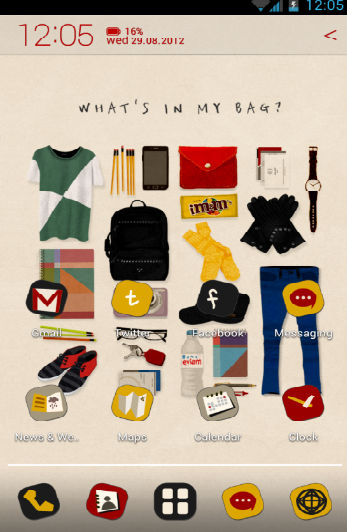 Conclusion – If you are searching for a new home screen launcher then you should totally give it a try. It is free to download for your Android device. You will surely like its experience. Our Ratings – 4.5/5 Download Link