Amber Money is one of the most popular finance manager applications on the Google Play Store. If you always have trouble to manage your expenses and finances then you should download this free application on your Android for absolutely free. It comes with cool features and simple user interface to manage your expenses daily. Check out the full features o the app below. Amber Money Android Review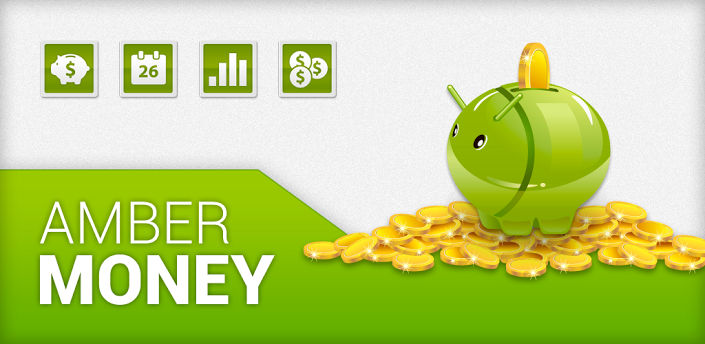 Features –
There are a lot of useful features in this app to let you manage your expenses in daily life easily. Whenever you spend money on something then you can easily add it to the expenses using several categories. There are pre-defined categories already existing in the app and you can also add your own categories. If you earn on a daily basis then you can add your earnings to the Incoming Finances option in the app.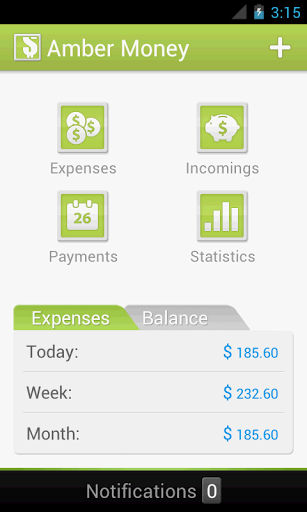 One of the best features of this app is that it shows Statistics of your expenses and finances. It shows you graph of the expenses of the whole month in different categories. All the expenses in the app are listed on Daily, Weekly and Monthly basis. You can also add comments, locations and photos on the expenses you list in this application. There is also a simple currency convertor in Amber Money for Android.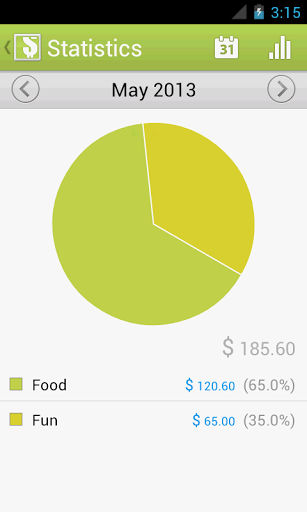 User Interface –
Amber Money comes with a simple and easy to use interface. The app is boasting green color and there is a green little Android piggy on the top of the expenses. All the main features of the app including, Expenses, Incoming Money, Payments and Statistics are listed on the home page. It is really easy to navigate and simple to add your expenses. Overall, it comes with very good user interface that allows you to add your expenses easily.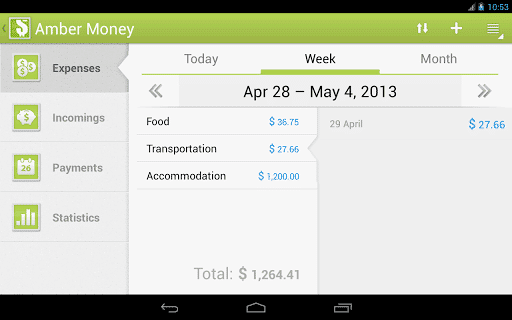 Performance –
Amber Money requires Android version 2.2 & up, this is why it works on mostly all of the Android devices in the market. It works smoothly without any glitches and uses very less CPU resources. All the menus and options in the application work perfectly without any single issue.
Pros –
Simple UI
Good Features
Statistics Graph View
Cons –
Nothing Such
Our Rating – 4.6/5
Verdict –
Personal finance and expense management is really a hard task for a lot of people. If you are one of them then you should totally download Amber Money on your device for totally free. It comes with a lot of handy features that allow you to manage your expenses and incomings easily. It is having a simple and easy to use interface with many other features. Recommended Expense manager Android application.
Download Link