The very favourite of most of the Gamers, the Angry Birds Space for iOs and android has got a major update with an introduction of 30 new levels from its developer Rovio.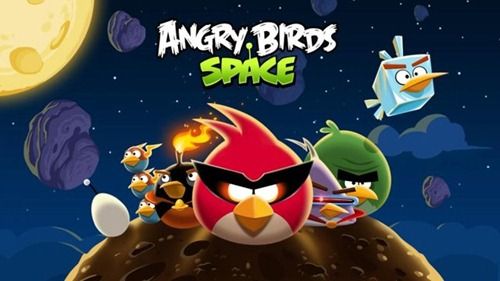 The new Update available for the Angry Birds Space has got its name dubbed as Splash. The new levels that have been introduced newly have every planet within themselves filled with water, Pigs in Boats and strange aquatic life. The new Update also introduced a fun promising level called the Ultimate underwater boss level which can be experienced after getting a three star rating on all the levels newly introduced.
For those gamers who have finished all the levels of the Angry Birds can have an exciting time playing the newly launched levels with new interesting physics.
The Update that has introduced the new 30 levels will have ultimate Boss Level, three new bonus levels, ultra Modern Super Powers along with Space adventures offering zero gravity experience as its features. The other new specifications of the newly updated Game also has Trick Shots using Gravity of the Planet, Creation of black holes with space egg, expansion of pigs with Pigs Puffer, Free Power-up and in-app Purchases. The newly updated game has got a background which has been detailed beautifully.
The newly launched update is available for downloading through iTunes App and Google Play store. So, run towards them if you are too desperate to experience the joy of playing the newly update Game Version. The update has been priced at $0.99.