Angry Bird is an incredibly popular game on iPhone and Android. Recently it has broke almost all the records of popularity getting 2 million android downloads within two days of its availability. The full version of the game that costs US $ 0.99 on the iPhone App store and is free on Android, although it is ad-supported.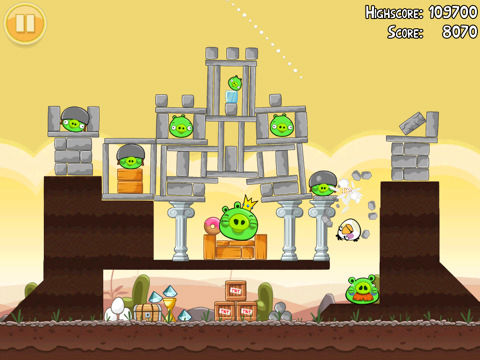 Now the publisher behind this game is 'Chillingo' is said to be acquired by 'Electronic Arts' which is the largest gaming company in terms of video games. While no official amount has been confirmed, sources "close to the deal" have said that the price tag was around $20 million dollars in cash.
In their official statement about the acquisition, EA has said, "By acquiring Chillingo, EA Mobile is increasing its market leadership on the Apple Platform as well as reaffirming its position as the world's leading wireless entertainment publisher," said EA in a statement. "This acquisition will combine Chillingo's expertise in cultivating the ideas of independent developers with EA's global mobile publishing reach."
According to some other sources the game itself was not included in the deal, but nothing for sure until official announcement comes.