"One of the three smartphones synonymous with Android One currently is the Karbonn Sparkle V. Got questions? We've got the answers"
The Android One initiative by El Goog is the search giant's acknowledgement of how critical the budget category is for future growth. Affordable, well-built smartphones that aren't wimps when it comes to performance, and run the latest builds of Mountain View's mobile platform could not only help extend Google's tentacles, but also fuel internet penetration and get the power of the web into the hands of the masses. At least that's the basic premise, though it has been diluted somewhat since its announcement at Google I/O… thanks to other budget performance smartphones that landed before Android One-powered devices could see light of day.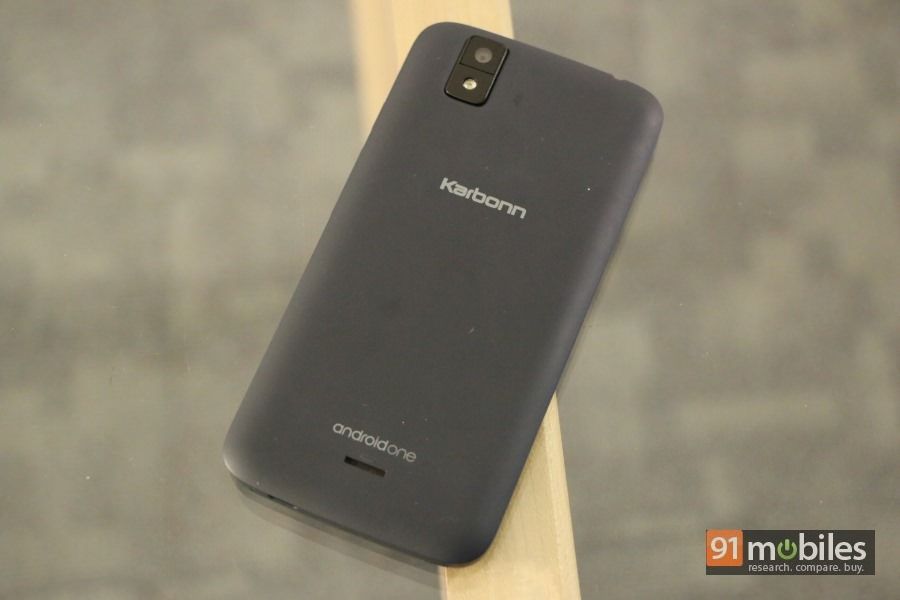 One of the three devices responsible for keeping the Android One flag flying high is the Karbonn Sparkle V (unboxing and first impressions), which is exclusively available on Snapdeal for the time being. The other Android One options are the Micromax Canvas A1 and the Spice Dream UNO Mi-498, and all three smartphones are exactly the same when it comes to specs, with only the outer casings being slightly different. We'll try and address all the key points regarding the Karbonn Sparkle V, which hopefully, should also clear any doubts you may have with respect to Android One, and well as the other two devices that are part of this program currently.
I hear that the new devices run Android One. Is Android One an operating system? If not, what's this Android One brouhaha about?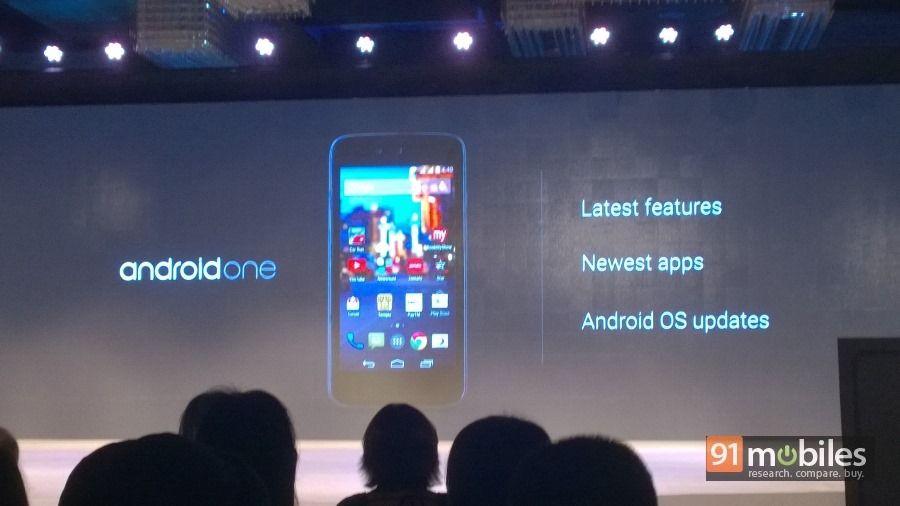 Android One is not an OS, but an initiative by Google to bring affordably-priced handsets with reasonable specs and the latest Android features to emerging markets like India. For this, the Mountain View-based company is tying up with various hardware manufacturers and getting them to introduce smartphones under the program. In fact, India is the first country to get Android One handsets, and as you'd have guessed by now, the first set of manufacturers are Karbonn, Spice and Micromax.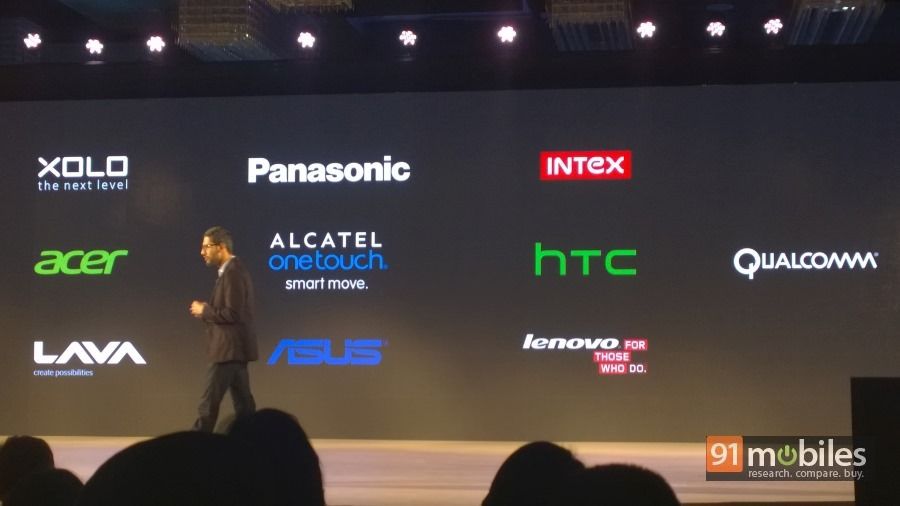 At the official unveiling in New Delhi earlier this week, Google's Sundar Pichai also announced that web titan will be partnering with more brands and spreading the initiative into other emerging markets like Indonesia and Philippines. The new set of hardware partners includes Qualcomm (for chipsets), along with more Indian brands like Intex, XOLO and Lava, and other global names such as HTC, Acer, Lenovo, ASUS and Panasonic.
As with the other Android One handsets, Karbonn's offering sparkles with the latest edition of Android, i.e., KitKat 4.4.4. The UI is completely devoid of any kind of tweaks or customisations, which means you get an undiluted Android experience, complete with the Google Now launcher and a dedicated home screen that displays Google Now cards… just like the Nexus range. What's more, Google is promising that it will take the onus of keeping the devices at par with the latest build of its mobile OS, guaranteeing updates for the next two years.
What about the specs?


The Karbonn Sparkle V, just like the Micromax Canvas A1 and the Spice Dream UNO, sports a 4.5-inch display with a resolution of 854 x 480 pixels. Behind that screen is a quad-core MediaTek chip clocked at 1.3GHz, and it powers the show along with 1GB of RAM.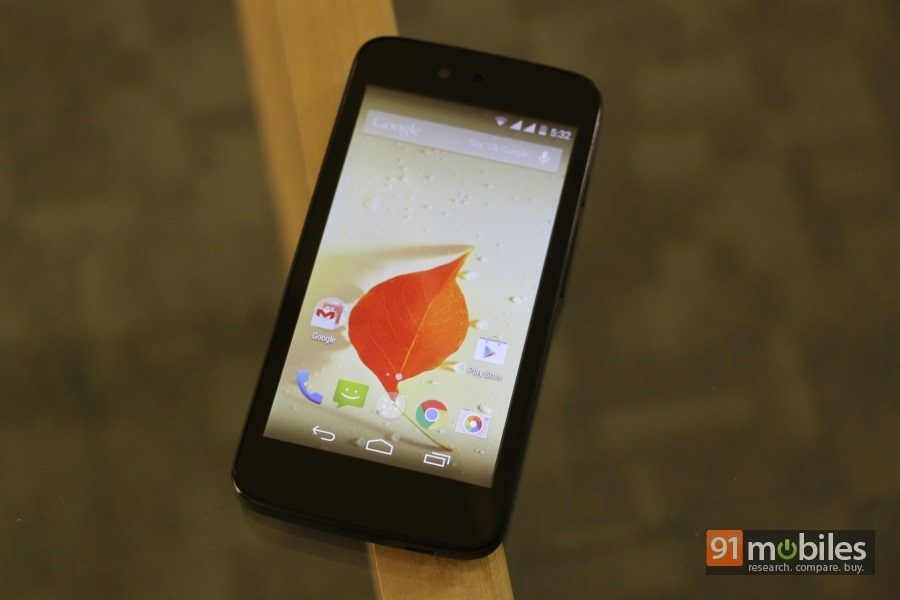 A 1,700mAh battery is responsible for providing the juice. A 5-megapixel autofocus shooter, aided by an LED flash, handles shooting shenanigans, while a 2MP front camera is around if you want to make video calls.
What colours does the Karbonn Sparkle V come in?

While both its Android One counterparts come in staid back or white, the Karbonn Sparkle V is available in a variety of hues, including red, blue and grey.
Does the Karbonn Sparkle V have Gorilla Glass?

While there are no specifics available, it seems that the Sparkle V doesn't sport Gorilla Glass, or any other protective layer for that matter, over its display. The Moto E (review) which is one of the closest rivals to the Android One smartphones), shines in this respect, because not only does it boast Gorilla Glass protection… it also features a nano coating that can withstand moisture and liquid spills.
How much storage is available to use, and can I add more? Is there anything else I should know?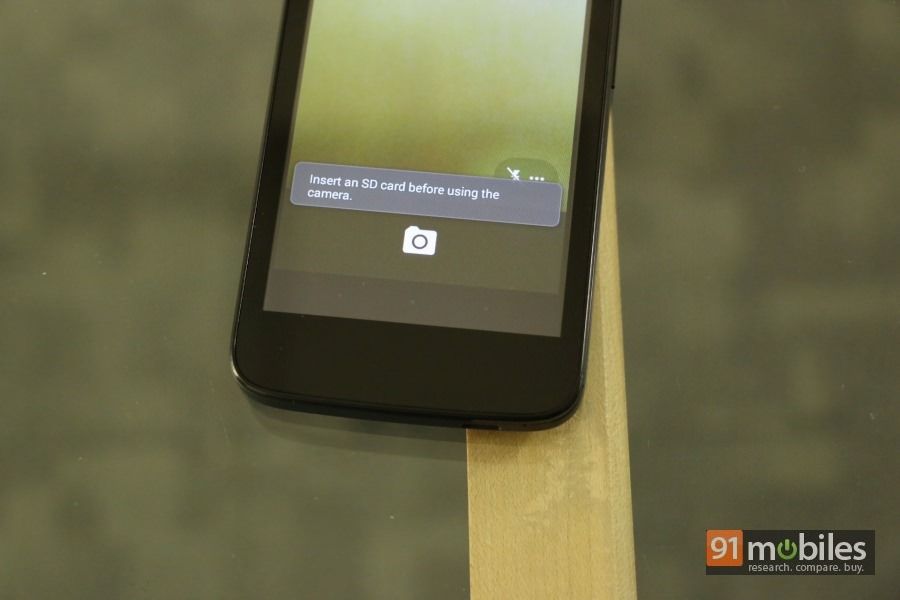 Out of the 4GB internal storage, roughly half is available to use. There's a microSD slot that accepts cards of up to 32GB in capacity. For some reason, the internal storage is reserved for app downloads, but for saving media files such as photographs and music, you'll need to use a memory card. You can't even use the camera to shoot unless there's a memory card inserted, and this is a huge limitation.
Does the Karbonn Sparkle V support USB OTG?

Sadly, there's no support for USB On-the-Go, and in our eyes, this is a big limitation too.
Does the Karbonn Sparkle V offer dual-SIM capabilities? What kind of SIM card(s) can I use with it?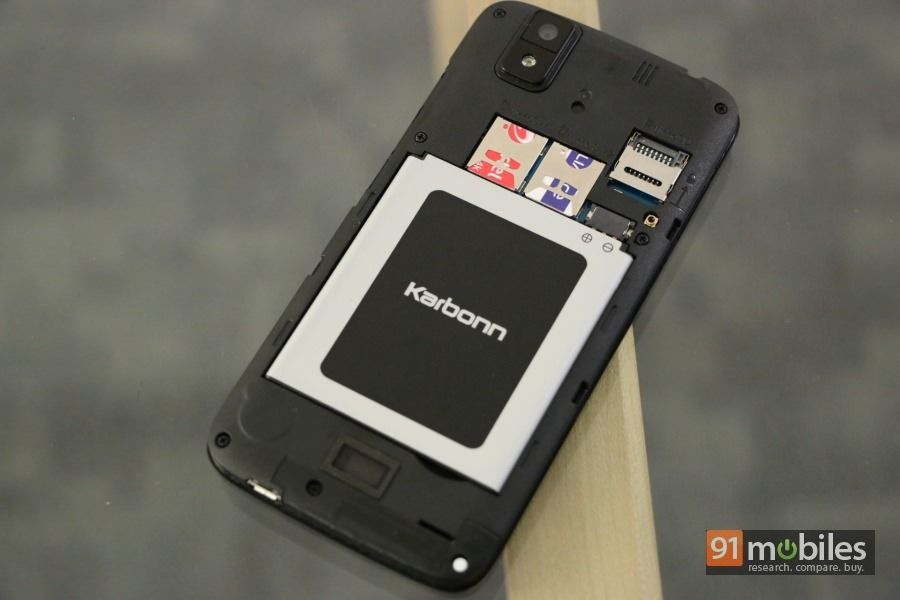 All three Android One smartphones are dual-SIM devices. The Karbonn Sparkle V, just like the other two smartphones, accepts a pair of micro-SIMs.
What connectivity options does the Karbonn Sparkle V offer?

3G is available on the first SIM slot, while the second slot only supports 2G. Otherwise, you get all the usual options, including Wi-Fi, Bluetooth, and GPS. Screen mirroring via cast screen is available too.
Does the Karbonn Sparkle V support NFC?

Sorry, no NFC here.
How is the camera on the Karbonn Sparkle V?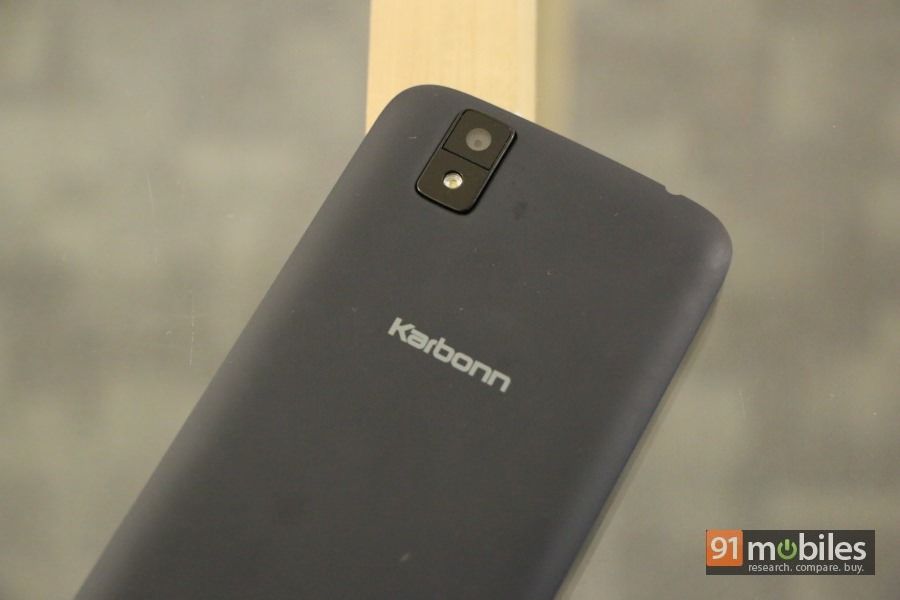 While we'll be going trigger happy with the smartphone's shooter to check out its true prowess soon, we can say that it should be good enough for at least the basic tasks and social sharing, though low-light photography could be a different story altogether.
Can I at least get an FM radio?

Absolutely!
Where can I buy the Karbonn Sparkle V from?

The Sparkle V is a Snapdeal exclusive for now, while the Micromax Canvas A1 can be bought from Amazon India. The Spice Dream UNO is available exclusively on Flipkart. All three Android One handsets should also be available via brick-and-mortar stores starting October.
What are the damages involved? Do I get any freebies?

The Karbonn Sparkle V is priced at Rs 6,399, and Snapdeal is offering coupons worth Rs 2,000 (valid for two months) and recharge vouchers from FreeCharge worth Rs 200. As we found out, a free screen protector is included in the box. The Micromax Canvas A1 is the priciest of the three at Rs 6,499, and comes with Amazon vouchers worth Rs 2,000, a free 8GB microSD card, and 10 percent cash back if you're the holder of a debit or credit card from State Bank of India. The Spice Dream UNO is the most affordable of the trio, and is priced at Rs 6,299. It comes with a free screen protector, recharge vouchers from FreeCharge worth Rs 200, and Myntra offers worth Rs 1,500. Do note that most of these offers are inaugural, and may not be around later. A very useful freebie valid for all three devices comes from Airtel, offering 200MB worth of app downloads via the Play Store on a monthly basis, without incurring any cellular data charges for a period of six months.
Hope that puts to rest some of your doubts regarding Android One, the three smartphones currently available under the program, and specifically, the Karbonn Sparkle V. There's lots more in the pipeline, and a full review of this Android One smartphone should be out before you can say 'ok Google now'.