Jelly Bean version of the Google Android operating system is now running on 40 percent active Android smartphones. Latest Android platform data released at Google Developers website shows that the Android Jelly Bean version of the OS is now successfully running on 40 percent of the Android devices. However, only 6.5 percent of the Android devices are running on the 4.2 update of the same operating system version.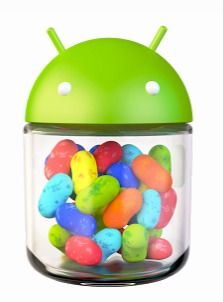 Its main reason could be that smartphone manufacturers are not updating their devices with the 4.2 version fast enough. While, Android 1.6 Donut version is almost out of the devices because only 0.1 percent Android phones are running on it. And, Gingerbread is still on the second position with 33.1 percent Android devices running on the OS version.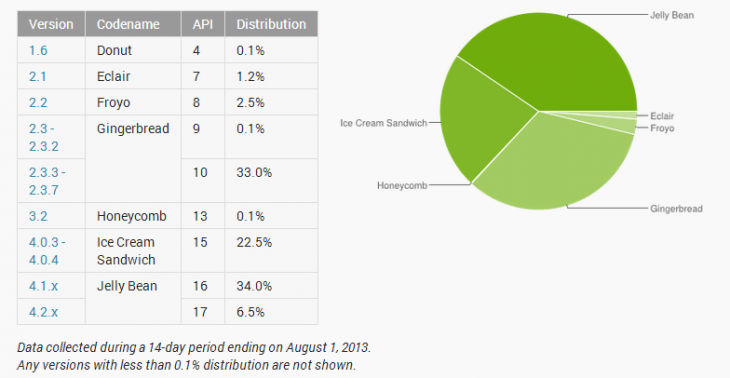 Android 4.3 version is not present in the graph at the moment because Google announced it just back in July this year and only Nexus devices are going to receive the update at the moment. But, still the 4.3 Jelly Bean version is going to be present in the graph next month when Google releases an updated report. Android 2.2 Froyo version is still running on 2.5 percent of active and most probably low end Android devices. Now the application developers can also be happy because soon most of the devices will be running on the Jelly Bean and Gingerbread version of the operating system and they will only have to deal with these versions while making apps for the users.