A good news for those who feel more comfortable with Hindi as compared to the English language for writing texts. Google has launched a Hindi Input App for Android devices which also supports transliteration.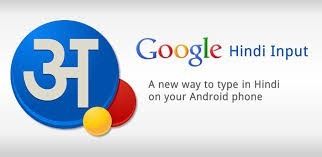 The Google Hindi Input App enables its users to type Hindi words in English characters and itself converts the input to Devanagari Script. The app can be installed as a default keyboard on any Android device running on Android 2.2 or higher versions and is available for download from the Google Play Store. But one thing that we would like to confirm is that the Hindi Input app will work on a device only if it supports Devanagari characters.
Google Hindi Input app features a Hindi keyboard and has got the consonants ordered alphabetically in 2 pages. In order to navigate between the consonant pages, the users are required to press the paging button. However, various forms can be selected in the pop-up by long pressing the character key.
The transliteration mode featured by the Google app enables the users to type the Hindi words in English characters and it will then convert them into Hindi. When the transliteration mode is turned off, one can type in English on the English keyboard.
Google already offers Hindi transliteration option on the internet as a Google Chrome extension. It also offers Telugu, Malayalam, Tamil, Bangla, Urdu and Marathi transliteration tools. Thus, we may expect Google to soon launch an Input app for the other Indian languages too on its mobile app. At present, one can enjoy the Hindi Input app downloading it free from the Google Play Store.