While all of us are eagerly waiting for next version of Android, which rumors hinted as version 5.0 codenamed Key Lime Pie (or K release), it seems Google had a surprise in store for us. The next version of Android will be 4.4 and not 5.0, and what's more interesting is its name- KitKat. Yes! It's the popular chocolate wafer bar from Nestle. The announcement came from the Google's Senior VP Sundar Pichai in a Google+ post.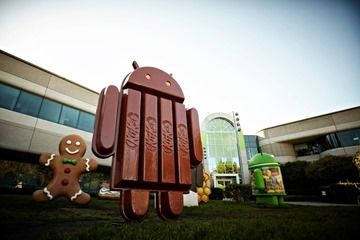 At first glance, it may seem that the Google might land up in trademark battle with Nestle, but it's actually the opposite. Both Nestle and Google have joined hands for this unique kind of deal. We bet that it's the first of its kind deal for a product's version name to be based upon another product. Also, important fact to note that it's not a money based deal according to BBC. Nestle will also promote the version by launching limited edition Android robot shaped KitKat bars.
It's certainly unexpected move, but in line with Google's convention of naming the versions in alphabetical order in the form of desserts. The official website has also gone live which traces the history of Android starting from basic Android 1.5 Cupcake to one of the most advanced OS with Android 4.3 JellyBean.
With this announcement, Sundar Pichai also revealed that the Android has touched the magic number of 1 billion activated smartphones and tablets. This is huge achievement and suggests how fast Android is racing ahead of its rivals considering it had 900 million activations till May this year as stated in Google I/O conference.
What features this new version may have? That's a tough question as Google hasn't provided any details, however many reports suggest that the new version will ensure that the software delivers smooth experience even in low end devices.
How do you feel about this name? Share with us your thoughts in the comments below as we leave you with KitKat bars in shape of Android-