One of the most popular eBook application on the Google Play Store, Moon+ eBook reader has been now removed from the Google Play Store.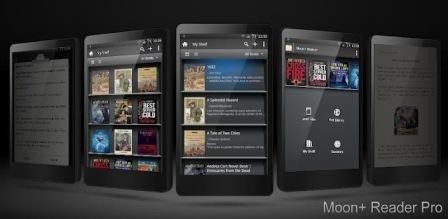 The Moon+ Android app featured the most demanded customizable user interface along with a support for a variety of eBook format of files. This eBook reader application has also got an option to synchronize bookmarks and the last read point within devices using cloud storage services such as Dropbox.
The most popular multifunctional app for eBook reading has been removed from the Google Play Store due to the allegation of privacy issues. As mentioned on the official website of the Moon+ eBook reader app the step has been taken following a complaint sent from an eBook Store in Russia called LitRes.ru.
Reportedly, LitRes had stated in its press release that many of the most popular indie reading apps include pre-installed links that lead to a pirated library as the main source of books. The Russian eBook store protecting the rights of the publishers and authors for the books had requested the administrators of such applications to remove link to pirated content sources.
The main argument that rests behind the pulling out the Moon+ eBook reader by Google is that the Moon+ Reader application supports the Open Publication Distribution System (OPDS) which is a protocol for allowing access to online catalogs. OPDS enables a reader to access works from public domain along with books from not-fully legitimate sources.
So, we will have to wait for a satisfactory reason from Google for removing the Moon+ reader app from the Google Play Store. However, the Moon+ reader app is still available at the Amazon App Store for the Android users.