We have seen so many ways in which technologies are overlapping and cross-pollinating. But the evolution is taking a chaotic and a very unpredictable path. There are multiple sets of break-through innovations and crossing roads with each other that there is very little time to identify ways to efficiently optimize the solution to the end-customers. Take for example the gadgets you carry around. Smartphones, Tablets and Laptops are always with you. Each of these devices have processors, wireless transmitters, GPS capabilities, SIM-card connections. There are so many duplicate pieces of technology that you carry. What if you can carry a single processor that is powereful, single wireless device that allows you to communicate wirelessly…It's like having a single brain, single heart, single vision, etc., Hard to imagine? Well, a technology outfit called ImCircle has proposed a solution that goes as follows:
I'm Core offers you a ecosystem of wireless devices that can talk to each other wirelessly [Single-most important assumption]. All of these devices is powered by a stand-alone processor called I'm Core – A Quad-core processor. This is a tiny little device and acts a brain for all the wireless devices. The I'm Core looks like this and measures 45mm x 45mm! The device will run a software based on Android 4.0 icecream sandwich.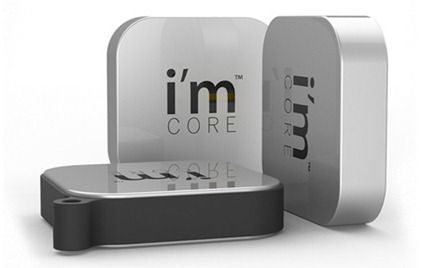 This core device will power multiple gadgets. What's the use of providing only the core, if you cannot find devices that can work seamlessly with this core? Well, fret not. I'm circle will provide you a complete package along with the core that includes a smartphone, a tablet, a 21 inch display and a television connection and a charging unit.
First, the I'm Screen smartphone [looks like the one provided below]. This is a 4.27" capacitive touch display screen and comes at a dimension of 55 x 125mm! The smartphone will feature accelerometer and magnetometer. Comes with a front-facing and a rear-facing camera. The smartphone will also act as a touchpad for the next device that we are about to look at!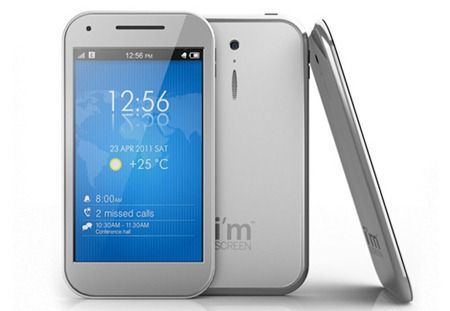 Second, I'm View, a tablet that comes with a 10.1" capacitive display screen at a dimension of 190x120mm! Again the tablet comes with accelerometer and a magnetometer. Again, acts a touchpad for the next piece of gadget we are about to look at!

Third, I'm Vision, a 21" capacitive touchscreen display that acts as smart television too! The device is HD-capable and measures just 10mm thick! 540mm x 450mm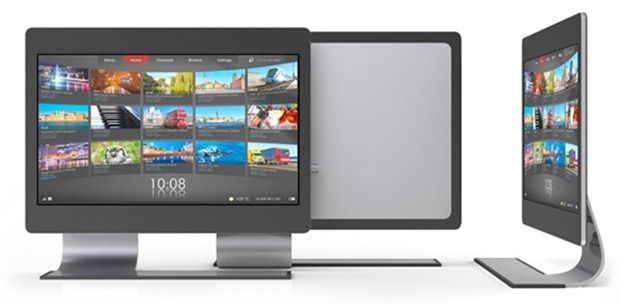 This display units stand will acts a wireless charging base for the other gadgets shown here [as shownbelow!]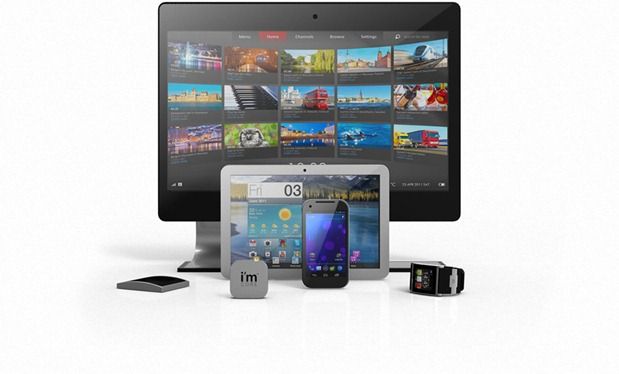 Finally there's I'm Cinema – that acts as a powerbase and TV connector. Dimensions are 80mm x 60mm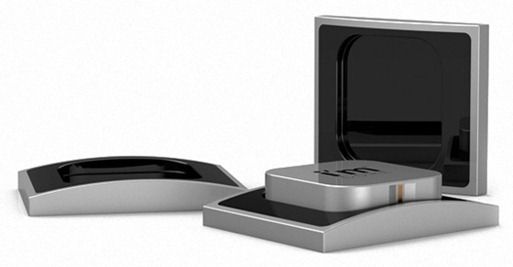 The Im Core processor can be worn as a ring. So you don't have to wonder where to place the gadget..Just like below!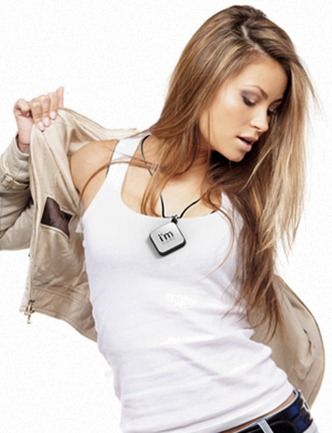 The I'm Circle ecosystem will come in 7 different colours as shown below:

This remains as a concept now. But ImCircle is promising that we can see a working product by the end of the year. No information is available about pricing yet.
This looks like a very futuristic concept. Think of it like a lego building blocks. In future you can buy processing power and share it with other devices. You can buy screens. You can literally assemble any piece of gadget that you want! The future is exciting…!