As we covered in a post yesterday about Amazon's launching event of Kindle readers and Tablets, now Amazon officially announced its new line up of Kindle Readers and HD tablets. Amazon launched Kindle Fire HD and Kindle Paperwhite in that event. Kindle Fire HD will come with 7 and 8.9 inch displays.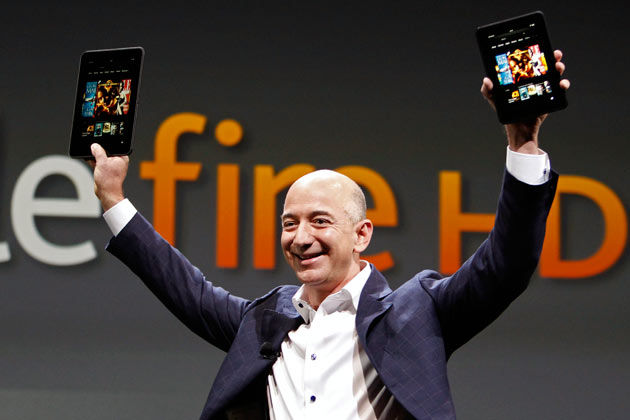 Company also announced the 4G version of its 8.9 inch tablet. Amazon said that Kindle Fire HD will be powered with OMAP 4470 Processor and will come with dual speakers loaded with device. WiFi Connectivity of this device is also improved and its having 16GB internal storage. So this device is kind of taking on Apple because of its features like, HDMI output, Bluetooth, HD Camera and speakers.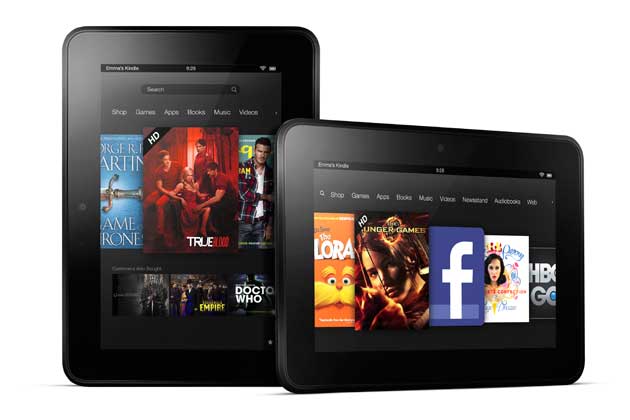 This device is running on Android 4.0 Ice cream sandwich but it is having few tweaks from Amazon. Company has launched two variants of its devices. One is Kindle Fire HD with 7 inch display and the other one is Kindle Fire HD with 8.9 inch display. 7 inch version of this device is having 16 GB and 32 GB memory storage options as well as Kindle fire HD 8.9 has the same configuration.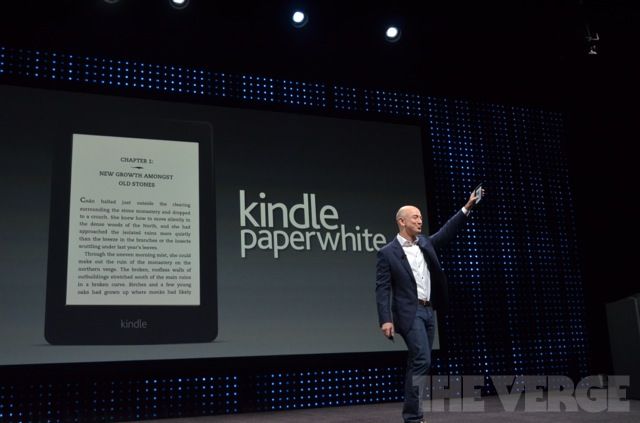 Photo Credit – The Verge Now it comes to Amazon's stand alone e-readers. Kindle Paperwhite with black and white screen is launched at the event. This device is having longer battery life with sharper screen. There are different variants of these devices launched by Amazon. Prices of these devices are mentioned below. Kindle Fire HD 7 inch– Will be launched on September 14th, 16 GB for $199 and 32 GB for $249 Kindle Fire HD 8.9 Inch – Will be launched on November 20th, 16 GB for $299 and 32 GB for $369 Kindle Paper White – Will start shipping from September 14th, Wifi only version for $119 & 3G for $169