If you love to read books and looking to buy an Amazon product to read books then you can be happy that Amazon officially launched kindle store in India. Amazon also launched its latest Kindle e-book reader in India with price tag of Rs. 7,000. There were only few options to buy this amazon device before Amazon launched its new store in India. Now you can buy Amazon Kindle products from Croma retail outlets. If you want to buy online then you can do it easily from CromaRetail.com. It was quite risky of buying Amazon products from out siders without any warranty.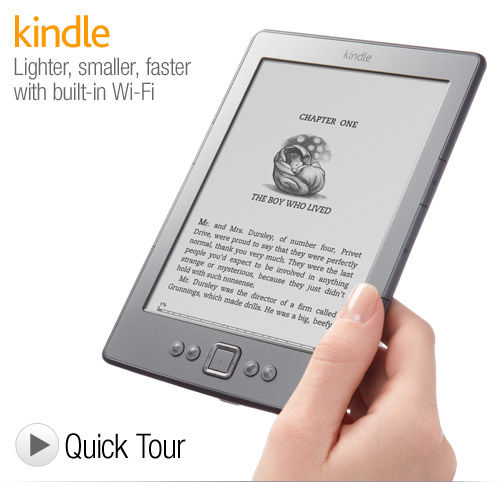 The features of new Kindle Reader are listed below. If you are interested in buying one then you should check out these features.
– Display – Kindle Reader is offering you 6inch display.
– Memory – it is offering 2GB memory to store your books but only 1.25 GB is usable. But there is free cloud storage for your data from Amazon.
– Connectivity – Kindle Reader is having WiFi connectivity options with a charging USB 2.0 port.
– File Formats – it allows most of the file formats for pictures and all like JPG, DOC, DOCX and all.
– Charging – It charges in 3 hours and gives you battery life of 1 month without wifi and 3 weeks with wifi on.
-Buy From – You can get it from Croma retail stores at the rate of Rs. 7,000.
Well Amazon took a nice move by offering its products at the direct stores in India. We think there will be many readers among you who want to buy Amazon Kindle with warranty in India. So not is the time for you guys to get it from there. You can also buy books from Amazon's special Indian e – store.