"Amazon's Fire Phone has several interesting features that make it an enticing product"
At an event in Seattle yesterday, Amazon announced its entry into the smartphone market with the Fire Phone, which as the name suggests, is powered by the company's Android-based Fire OS. With its debut handset, Amazon is aiming to kill two birds with one stone. Not only will the Fire Phone perform all the regular smartphone duties, it will also provide users an easy gateway into the world of online shopping, courtesy (you guessed it) Amazon.com.
As of now, the Fire Phone will be available only in the US. Not surprising, since many of the Amazon services it integrates with aren't internationally available at the moment. And since the smartphone doesn't come cheap (it starts at $650 unlocked) the bland specs alone won't be enough to generate sales in other countries.

That's not to say we don't want the Fire Phone to come to India. We really do, and we're hoping that Amazon opens up the doors to its currently inaccessible services, like Prime and Mayday, in the process. There are several reasons why we're excited about the Fire Phone, but we've rounded them off to the top five.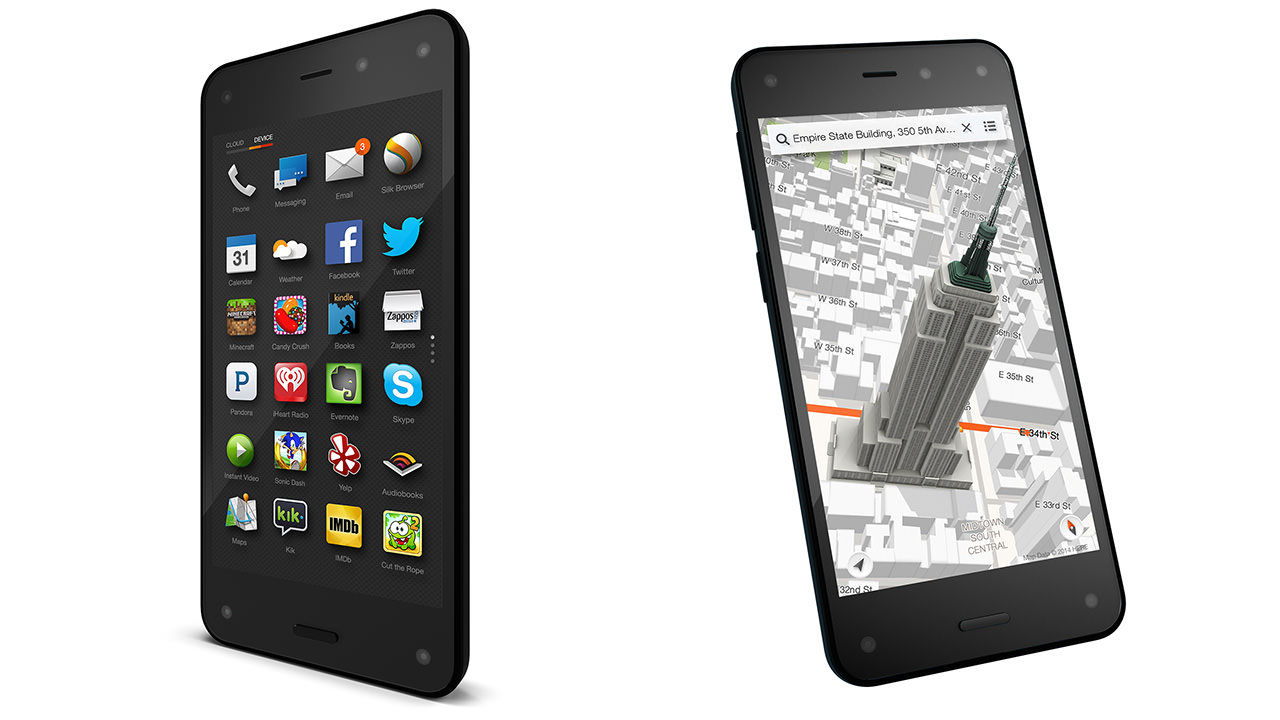 Dynamic Perspective
Two cameras are pretty standard on smartphones today, but six? The Amazon Fire Phone packs in four extra front cameras, in addition to the usual primary and secondary cameras. The function of this quartet of snappers is not to create the ultimate selfie, but to work with the smartphone's various sensors to offer 'Dynamic Perspective'.
The cameras feature 120 degree viewing angles, and are able to track your head movements, letting you interact with elements on the display. So for instance, you'll be able to view buildings on maps in real 3D, or move your head left and right to look for objects or obstacles in a game. Plus, the device supports various gesture controls, letting you tilt to scroll web pages, or swivel to view notifications.
Amazon has even opened up the Dynamic Perspective SDK to developers, so we're going to see a lot of third-apps using this technology in the future.
Mayday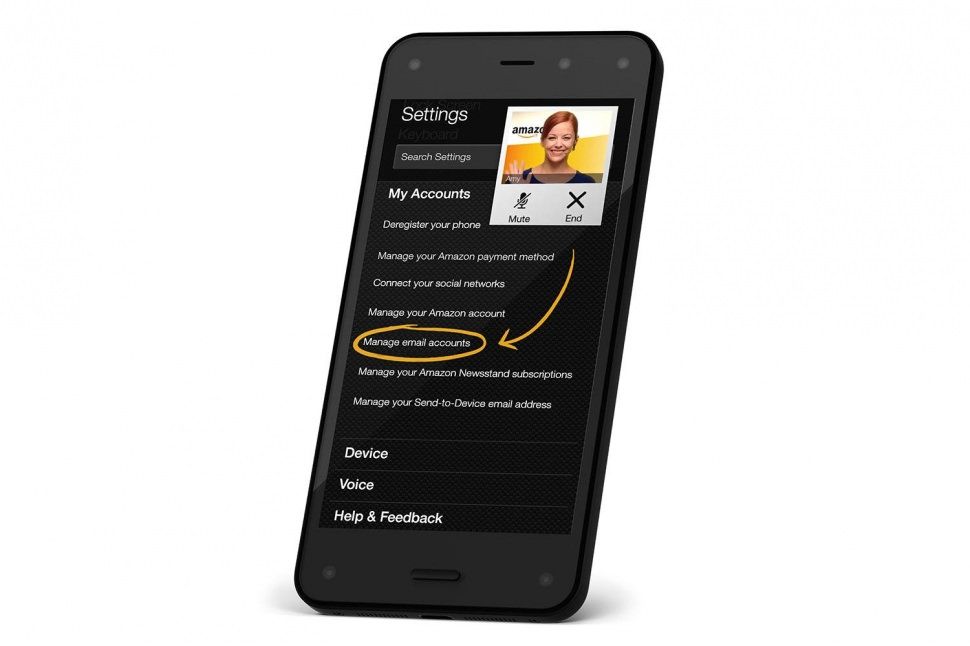 A key attraction of the Fire Phone is Amazon's Mayday service, which offers one-tap access to a customer service representative in 15 seconds or less. The service is available 24/7, 365 days a year, and is completely free. Using your cellular data or Wi-Fi connection, you can video chat with an Amazon expert, and they'll even be able to remotely access your phone and make annotations, to show you exactly how to do something.
Amazon Prime
Amazon Prime is a premium service that guarantees free two-day deliveries, gives you access to the Kindle Owner's Lending Library, and lets you stream unlimited music, movies and TV shows. Amazon is giving Fire Phone buyers one year's worth of free Prime membership, which usually costs $99. If you're already a Prime member, Amazon will just extend your membership by a year.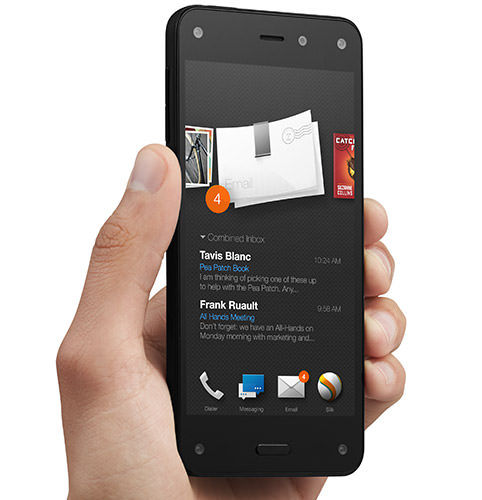 Firefly
The fact that Firefly gets a dedicated button on the Fire Phone should tell you that it's an integral feature. So what does Firefly do? For starters, you can point the Fire Phone's primary camera at a physical object or QR code to scan and identify the product. The device can recognise over 70 million household products, and lets you add available items to your wish list or purchase them directly from Amazon.
A Shazam-like audio identification technology can recognise music, so you can download albums directly to your phone, or save them to your wish list for buying later. Firefly also uses IMDB's 'X-Ray' software to identify movies and TV shows, bringing up relevant information and letting you add titles to your watch list.
Did we mention Firefly can also scan phone numbers and email addresses and add them to your contacts?
Audio
Amazon has paid special attention to the Fire Phone's audio hardware. The handset packs in a pair of front-facing stereo speakers with Dolby Digital Plus surround sound, which automatically adjusts volume levels and optimises the audio profile based on what you're listening to. Amazon is also bundling a pair of premium headphones with a mic, which feature a flat tangle-free cable and magnetic ear buds.

With Amazon's India store already up and running, and the Kindle e-readers and tablets selling in the market, we hope it won't be long before Amazon brings the Fire Phone to the country, provided it comes with all the software perks.